WATTLE leadership program
The WATTLE (Women ATTaining LEadership) Program is a carefully designed five-day residential program aimed at empowering women to attain senior university leadership roles. It is owned entirely by participating universities, with all surplus funds reinvested into the program. It builds on the highly successful New Zealand Women in Leadership (NZWiL) Program that has been running for over 12 years.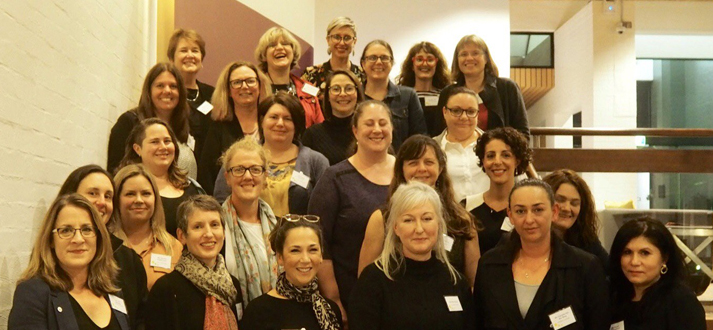 Currently women participate from nine universities - Federation University Australia, La Trobe, Swinburne, Griffith, RMIT, Deakin, Curtin, ANU and Murdoch.
Since its foundation, WATTLE has contributed directly to the Science in Australia Gender Equity (SAGE) program supported by Federation University's SAGE Action Plan (2019–2022) as well as its Athena SWAN Charter. In line with the aims of these programs, WATTLE addresses under-representation of women in senior levels of leadership by bringing together female leaders across the university sector.
The program will empower participants to reflect on their own careers by hearing from inspirational leaders and discussing with them the known inhibitors of career progression for women. The participants will become members of a network of women from different disciplinary backgrounds, who through this program will get to know and trust each other and provide support across universities.
Participants hear from industry and government executives on topics ranging from leadership development, sponsorship and managing change, to inclusive leadership, mindfulness in the workplace and navigating organisational politics.
As a program partner, the University has reserved two places each in both the academic and professional WATTLE Programs.