Family violence doesn't take a holiday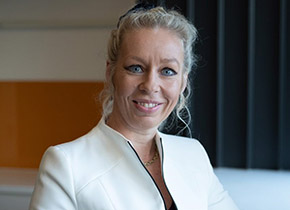 Family violence will be discussed in a tourism setting for the first time, with a Federation University academic to present research on their connection at an international tourism conference in Melbourne this month.
Tourism expert, Associate Professor Elisa Backer, will highlight statistics showing an increase in family violence incidents during the Christmas and New Year period, as well as a strong correlation between sporting events and family violence.
The presentation will push the issue of family violence beyond the traditional settings of health and criminology, with the aim of raising awareness within the tourism industry and encouraging the sector to look at solutions.
Associate Professor Backer gave her presentation at the fiftieth Conference of Travel and Tourism Research Association's International Conference on Wednesday 26 June.
Associate Professor Elisa Backer said, "The disciplines of tourism and events are highly intertwined and generally regarded as being associated with positive emotions. However, sadly, family violence doesn't take a holiday."
"Events are often a time when family violence rates increase so family violence in the tourism discipline is appropriate and important to discuss."
"Statistics indicate that family violence incidents increase during Christmas and the New Year period. There is also a strong correlation between sporting events and family violence. This risk is real and should not be overlooked by the disciplines of tourism and events."
"I hope my research will encourage tourism researchers to investigate this area and provide critical research to improve the quality of life of many women and their children around the world."