Federation University Technology Parks
Innovation and entrepreneurship
Federation University is well positioned to support the Commonwealth Government's initiative to develop innovation precincts.
The Federation University Technology Parks are an outstanding example of the types of economic outcomes able to be achieved through innovation precincts located in partnership with universities and the private sector.
Read about us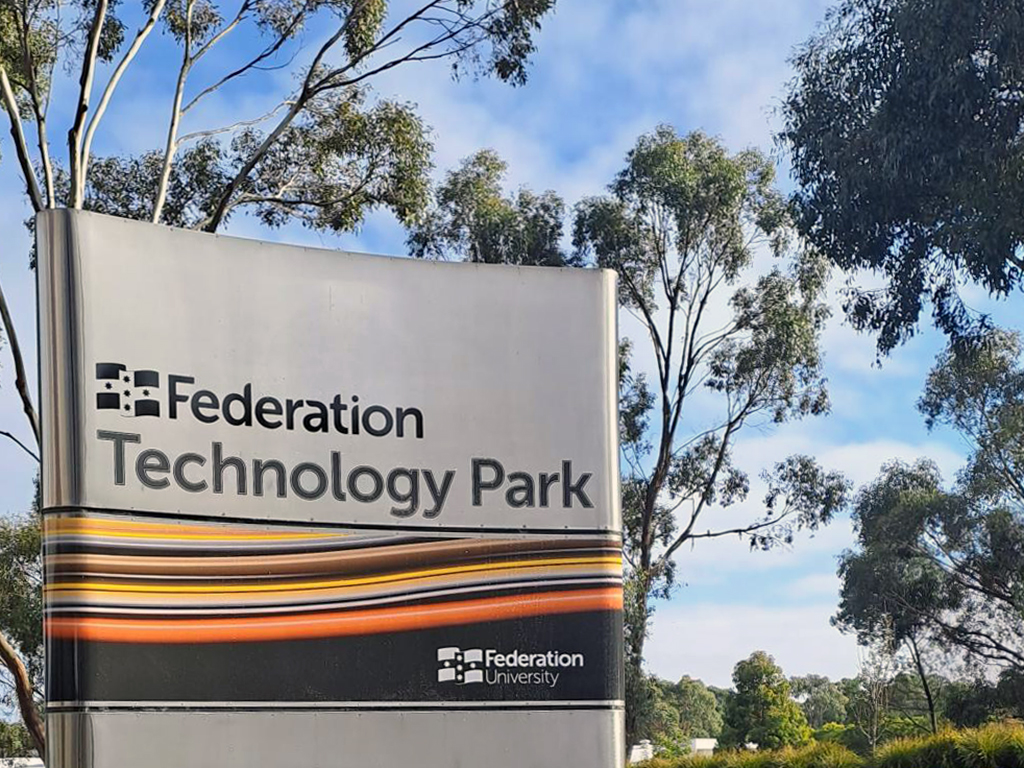 Facilities and Meeting rooms
Either across the 29 hectare area at Mt Helen, or the reimagined precinct in the heart of Ballarat City or at Churchill in Gippsland, you are supported with close proximity to Federation University Australia and major Regional cities with easy access to Melbourne.
More Info
Meeting rooms calendar
To view current bookings, requires tenant login to make a booking.
Please contact admin to request Seminar theatre and GEC Tech Connect bookings or to request access to booking system
View calendar