View a hold on your account
The Tasks & Holds tile will indicate if you have any pending tasks or holds.
Note you must complete your Student and Program details check-list prior to enrolling in classes. Other examples of why a Hold may have been placed on your account include non-payment of fees or late fees on library books.
If you are having trouble logging into my Student Centre please contact the Service Desk or call 1800 333 864 (1800 FED UNI).
How to view holds
Select the Tasks & Holds tile.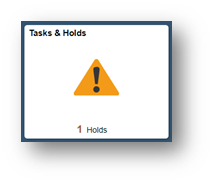 This page gives you an overview of any Holds on your account.
Click on the Hold to view further information.
Depending upon what holds and/or tasks have been applied to your account (your check-lists will appear as tasks) you may need to click on Holds.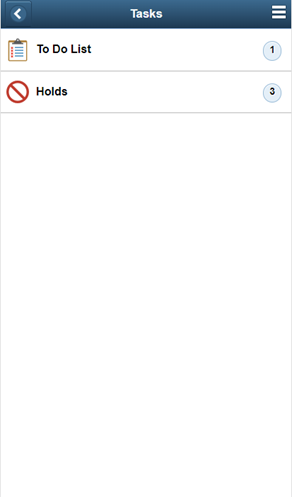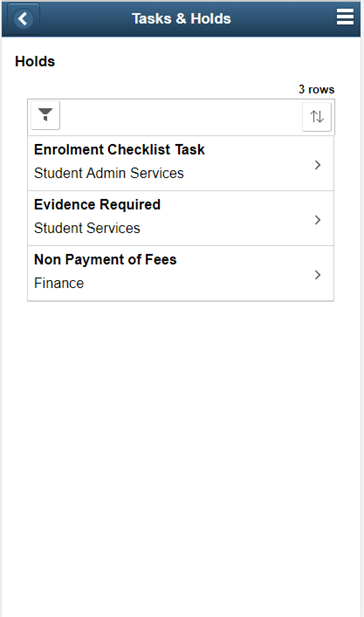 In this example Non Payment of Fees provides you with information and a link to Make a Payment.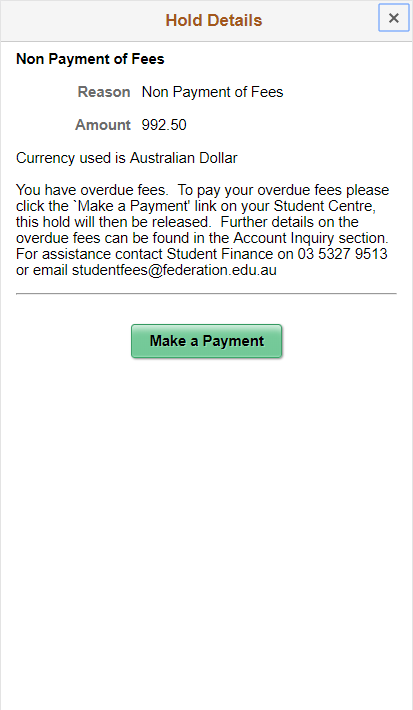 If you have questions or would like assistance you can access Support once logged in to my Student Centre or contact Student HQ 1800 FED UNI (1800 333 864).