View my timetable
Viewing your timetable in a 'calendar' view is only available for the current year, at any given time.
To access the calendar view of your timetable, log in to My Student Centre (mySC)
From your home page select the Class Schedule tile

On the next page select the My Timetable menu item
Phone view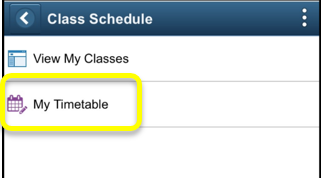 Desktop view

Selecting this link will open a new window (Publish)
Phone view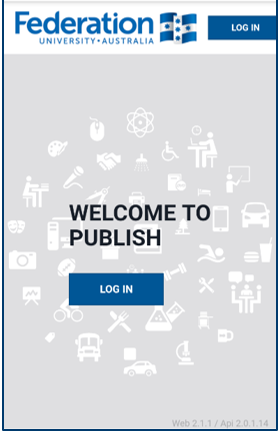 Desktop view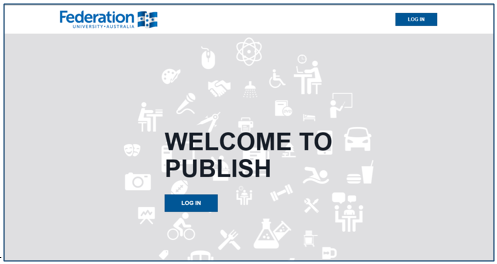 Select the LOG IN button and enter your University log in (your student ID number) and your password
Phone view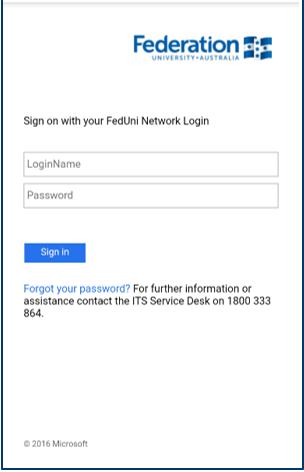 Desktop view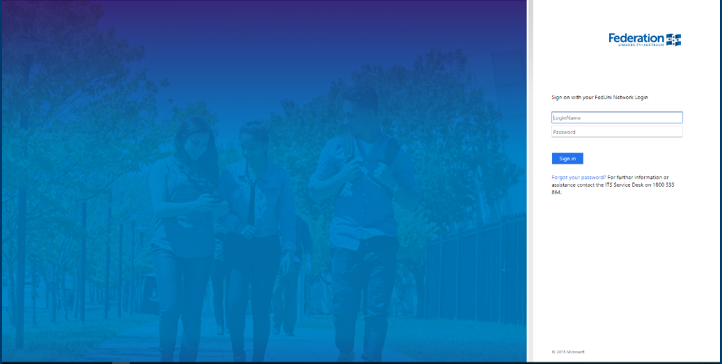 Once you are signed in the My Timetable screen displays
Desktop view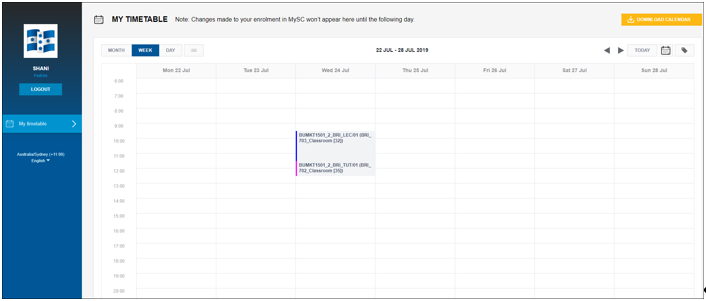 Mobile View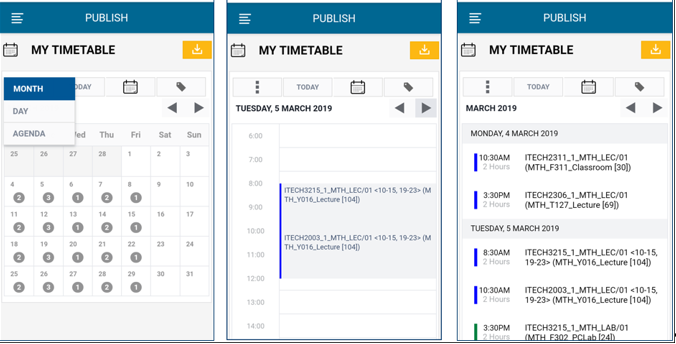 To download your calendar to your mobile device select the Download icon/Download Calendar button


You will then be presented with the download screen.
Phone view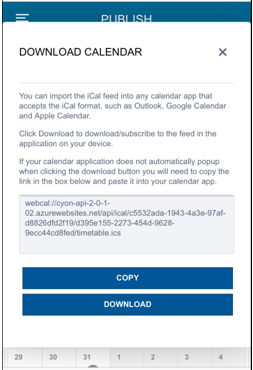 Desktop view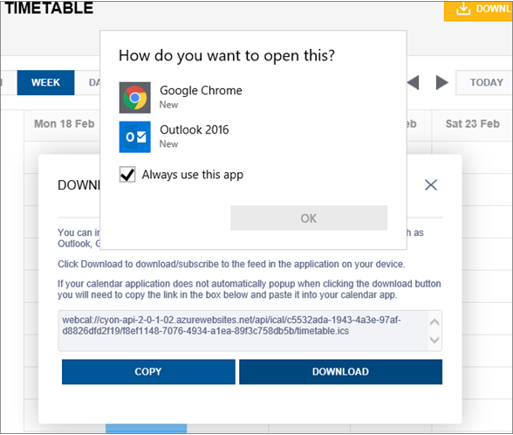 Be patient – the download process can take up to 30 seconds! But when the download is complete you should see your timetable on your personal calendar
Phone view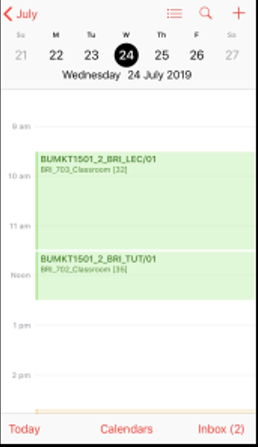 Desktop view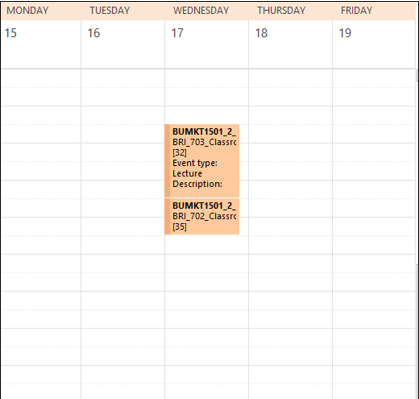 If you are having difficulties please log a job through the Service Desk.