Student Senate
The Student Senate is the University's peak student representative body. We have students representatives across campuses, student communities, and special interest groups. The Senate works across the academic year, including teaching breaks, to make sure your voice is heard. We are here to:
raise your feedback with senior University staff,
advocate on your behalf and represent the FedUni students,
help you find the right university service on campus and online,
work with you to propose a change at Federation University.
We are governed by our Terms of Reference v.4 (pdf 163kb).
Contact us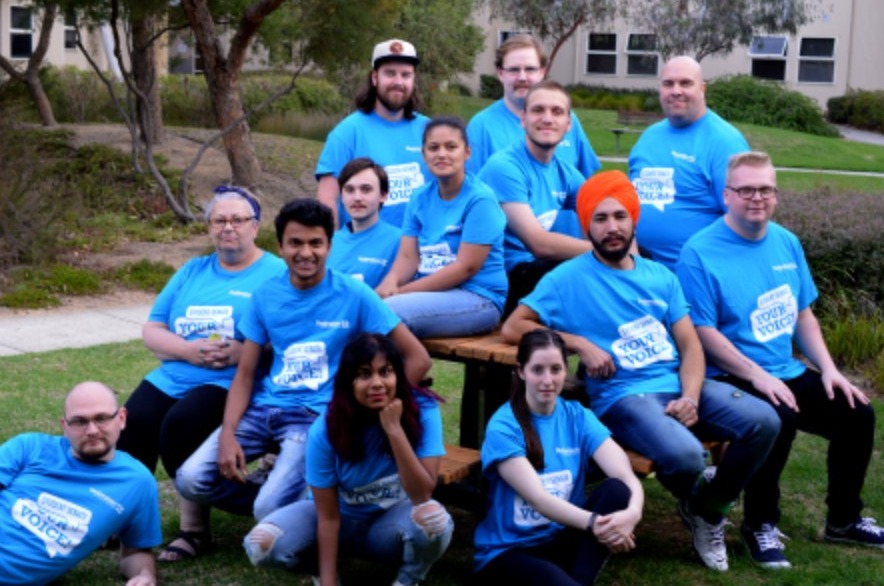 We're always keen to hear your ideas for improvement of the student experience and there are heaps of ways you can get in touch. You can contact us via email, our social media platforms where you'll find the latest updates on all things Senate, or visit our offices on Mt Helen and Gippsland campus.
Join us
The next round of Senate elections will occur in March 2020. In the meantime, contact the Senate Executive Officer to find out how you can get involved.
Learn to lead
Being a Senate representative is about consulting, advocating, networking, goal setting, and making big decisions. Our unique leadership training and development program will support you across your time with the Senate to identify and build essential and highly valuable career and life skills.
Make an impact
Senate representatives make significant contributions to decisions affecting every aspect of student life. From student facilities and services, to courses and policy – you will have many opportunities to influence and advise senior University decision-makers. Use your voice to empower other students, raise issues, and propose new initiatives.
Stand out
The experience and skills you will build during your time on the Senate will set you apart from other graduates. Your Senate experience will build your confidence and experience as a public speaker, leader, and change-maker. Your contribution to improving the student experience will provide powerful content for future job applications.