Short courses, big results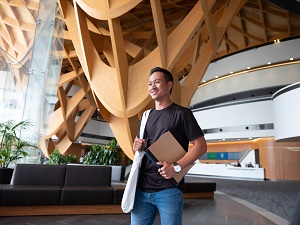 In response to COVID-19 and the Federation Government's higher education relief package, Federation University has introduced six-month courses which will train people in strong growth sectors including health, education, IT, engineering and environmental studies.
They say good things come in small packages, and that can certainly be said for our short courses. With an impressive range and manageable commitment, these short courses can have a profound impact on the lives of those who take the time.
Announced in April 2020, the Government relief package significantly reduces the cost of online short courses and is designed to support workers displaced by the COVID-19 crisis to upskill or retrain in preparation to return to the workforce. Students looking to undertake a short course will also still be able to defer payment through HECS-HELP.
Additionally, students will receive formal recognition on completion of a higher education short course and will be eligible for credit if they wish to pursue study in a relevant degree program.
For more information or to explore the range of short courses: https://federation.edu.au/future-students/study-at-federation/which-course/higher-education-short-courses