WEST, Louisa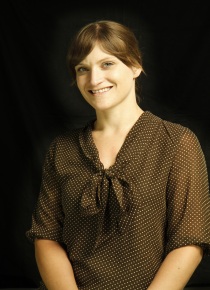 Degree:
Bachelor of Visual Arts (Honours); and
Diploma of Education (Secondary)
What are some of your career highlights?
My most recent career highlight has involved becoming a part of the Regional Schools Outreach Program team at UB.
Having worked within a diverse range of schools throughout my career has also enriched my teaching experience.
Describe the most enjoyable and challenging aspects of your job:
Developing a rapport with youths, whilst empowering them to shape their own futures has been an incredibly rewarding experience as a teacher.
Engaging young people and successfully imparting knowledge to them is certainly a challenging, yet rewarding aspect of working in education.
What are your strongest memories while you were studying at the University of Ballarat?
The diverse group of people met during my Diploma of Education provided a supportive learning experience.
The atmospheric Post Office Building /Visual Arts studios provided a brilliant working space for art students.
The genuine support from mentors/lecturers during my Honours year, particularly Dr. Loris Button and Jill Orr has been invaluable.
Do you have any advice about life after study to pass on to current students?
My advice to students regarding life after study would be to continue learning. Knowledge is empowering, and creates opportunities for growth whilst broadening future career options.