WARNECKE, Greg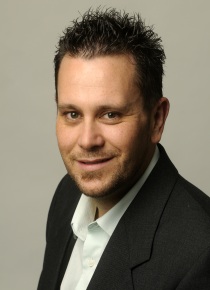 Degree:
Bachelor of Applied Science (Human Movement)

Graduation year:

1996

Current Position:
Head of Sport Glasgow 2014 Commonwealth Games

What are some of your career highlights?
Beijing 2008 Paralympic Games
2007 World Swimming Championships
Melbourne 2006 Commonwealth Games
Four World University Summer Games
Masters, Sport Business (Vic Uni)
Sydney 2000 Paralympic Games
Volunteer & Board of Directors, Wheelchair Sports Victoria
Describe the most enjoyable and challenging aspects of your job:
Enjoyable:
Going to work everyday to think, talk and live sport
Meeting new people with a shared passion
Seeing sport unite all corners of the world
Working on major international projects
Travel and new adventures
Volunteering when I'm not working
Challenging:
No challenges, just opportunities
What are your strongest memories while you were studying at the University of Ballarat?
Quality group of people - from fellow students to lecturers - sharing an interest in sport

Fieldwork program, providing opportunities to put theory into practice (which resulted in my 1st job)

The Mount Bunny run

-

I've never run so far since!

The famed PE Society and annual PE Society Balls
Do you have any advice about life after study to pass on to current students?
Simple - it is not your degree, it is how you choose to use it

I encourage students to find a way to improve both your professional and personal opportunities, whether through paid or voluntary roles, look for ways to increase your skills, networks and outcomes

Never stop learning

-

look for an opportunity to learn something new every experience

Take what exists and make it better. If it doesn't exist, create it right first time."
- Henry Royce