SYMES, Josh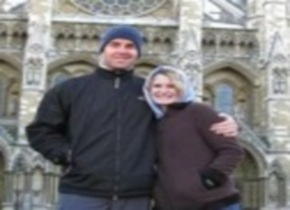 Degree:
Bachelor of Arts / Bachelor of Teaching

Graduation year:

1999

Current Position:
Year 3 Coordinator

Employer:
Singapore American School

What are some of your career highlights?
I have been fortunate enough to have worked in the UK, Australia, Taiwan and now Singapore. Teaching is a profession that can take you all over the world. I have taught children from all over the world, and had the opportunity to learn about their backgrounds and cultures. Teaching at Taipei American School was a unique experience. Taiwan still has a very small expat population so it certainly was a very big learning curve in terms of culture and language.
Describe the most enjoyable and challenging aspects of your job:
I really enjoy living overseas and having the opportunity to travel to new and exotic places every holidays. Singapore is such a vibrant city to live in, and being close to Australia it is easy to get home for a visit.
The international school system is great because you make so many connections that it is possible to work anywhere in the world. The schools are really well resourced, the kids come from backgrounds where education is valued, so that certainly makes the teaching a pleasure.
What are your strongest memories while you were studying at the University of Ballarat?
University of Ballarat is a fantastic place to study. It is a large university that still manages to maintain an intimate feel. I had a great time there socially and got a great education. I was also a founding member of the U of B Turtles, the Aussie Rules team. We won the state title, followed by a silver medal at the Australian Uni Games. Nobody expected it, least of all the players who were just in it for a good time and the parties that followed!!
Do you have any advice about life after study to pass on to current students?
I would say that you should get out there and have a good time, follow your dreams and do what you want to do in life. Take off and see the world, the opportunities for Australian professionals are endless, and there is so much out there to see.
You only get one go at life, so make the most of every moment!!