SYED, Umair Muhammad Riaz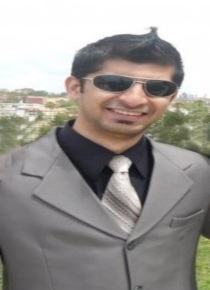 Degree
Master of Information Systems
Graduation year
2010
Current position
Manager - Enterprise Advisory
Employer
KPMG Australia
What are some of your career highlights?
More than 10 years of experience in Solution Design and delivery
Has played major roles as Integration Specialist and Cloud Architect in a number of large scale projects
Experience in leading and mentoring small to medium teams
Describe the most enjoyable and challenging aspects of your job:
The corporate culture being followed in such a big multi-national organisation fascinates me at my workplace.
Main challenges making my job more interesting are the site-wide standards and brand guidelines which should be followed while expressing my creativity. The competition faced in the local market gives a motivation to plan and design online marketing creatives more effective. The dynamic and increasing demand for optimisation also adds up to the purpose.
What are your strongest memories while you were studying at the University of Ballarat?
I still remember the first lecture I attended at MIT - Sydney. That was on my second day in Australia and I did not have any idea what will happen. Though the lecturer was very friendly but he pointed me out to answer a question and I was clueless. I loved the multi-cultural environment of MIT and having students from different ethnicities studying together. I still remember the combined studies before finals.
Do you have any advice about life after study to pass on to current students?
The professional environment is quite different from academics and you need to adapt a practical approach along with the knowledge. The ever changing and dynamic responsibilities demand a highly adaptive personality in the workplace and other important qualities like time management and dedication is a must.
Good luck with your future!