SHARP, Stephanie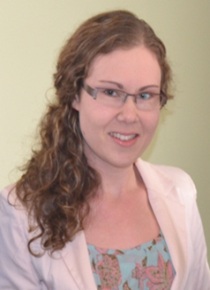 Degree
Bachelor of Applied Computing
Currently studying Bachelor of Computing (Honours)
Graduation year
2011
What are some of your career highlights?
I have been in my current role for just over a year, but one of my highlights was being the sole developer of a web application that is now used by IBMers across Australia and overseas.
Describe the most enjoyable and challenging aspects of your job
I enjoy having the freedom to participate in a number of different projects, and gain a wide range of skills and experiences. It's satisfying seeing a product I've created being used by other IBMers to improve our service to our clients.
It can be difficult to juggle the workloads of the various projects I am working on simultaneously, good time management is really important in my role. Being the only female in my team is also sometimes a challenge!
What are your strongest memories while you were studying at the University of Ballarat?
I remember having great subjects, and lecturers and staff that were friendly and willing to help.
One of my favourite memories was having the opportunity to speak at the UB Research Conference. When I started my degree I would have never thought I was capable, but I really enjoyed the experience.
Do you have any advice about life after study to pass on to current students?
Be confident. Know what skills you have (and don't have), and be confident in yourself and your abilities.
Be realistic. As a web developer I am constantly pushed to meet unrealistic expectations and deadlines. Do yourself a favour and be realistic about what you can and can't do.
Have fun! Uni was one of the best times of my life, work hard but remember to enjoy it (this applies to your career too).