SAGGERS, William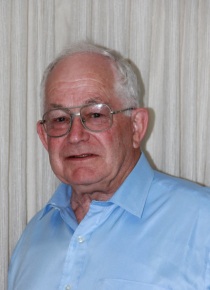 Degree
Civil Engineering Diploma
Graduation year
School of Mines and Industries Ballarat 1952-1995
Career
Bill's first engineering position was with the Portland Harbour Trust in 1956 where he carried out the preliminary design for the No.1, K S Anderson Wharf. His starting position was to be as an assistant engineer on a salary of 876 pounds, but, being only 18 and not 21, public service regulations directed that the position be changed to Engineering Assistant at the reduced salary of 848 Pounds.
He continued to work part-time in consulting for five years following retirement from VicRoads in 2002, his last piece of major work for VicRoads was to champion and oversight the particularly successful introduction of modern day metering on Melbourne's Eastern Freeway. Following that success the practice has extended to Auckland (NZ), Perth (WA) and is being rolled out across Melbourne's entire freeway network.
Sport
Whilst attending SMB in 1954, Bill represented Victoria at the National Under 18 Baseball Championships. He was one of the first players from regional Victoria to be selected at this level. He subsequently played some 450 games for the University of Melbourne Baseball Club over the period 1958-88 and was awarded a Half Blue in 1958 and a Full Blue in 1961; and on three occasions at the National Intervarsity Baseball Carnival was selected in the All-Australian University Baseball Team. In 1986 he was one of the inaugural recipients of the Melbourne University Sport 'Special Services Award' in recognition of an extended period of helping younger players.
Institute of Transportation Engineers
At a meeting of the ITE Australia and New Zealand Section/Engineers Australia Transport Branch recently (January 2012), Bill Saggers received a certificate denoting his election to Honorary Life Membership of ITE.
Only five Australians out of a total of some 80 recipients have now achieved this status with the ITE since the organisation began making the award in 1933. ITE is an international organisation currently with 17,000 members covering 90 countries and headquartered in Washington DC. Details on the Institute, its aims and its listing of past life members can be found on their website - www.ITE.org Bill Saggers, a past SMB Civil Engineering Diplomate (1952-1955) said:
"I remain forever pleased with my years spent, and indebted for the education I received, at the Junior Technical School and The School of Mines."