TUDBALL, Michael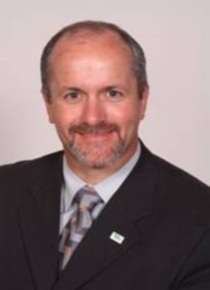 Degree:
Master of Business Administration (Entrepreneurship)

Graduation year:

2001

Current Position:
Director, School & Community Partnerships
Current Councillor & 2008/2009 Mayor, Moorabool Shire Council

Employer:
Department of Planning & Community Development (Victorian State Government)

What are some of your career highlights?
Commencing own Management Consultancy
Operating successfully for over 10 years
Describe the most enjoyable and challenging aspects of your job:
Working with a range of diverse stakeholders in community development and partnerships.
Working closely with Councillors, Council Officers and the Community to help achieve the aspirations for my community
What are your strongest memories while you were studying at the University of Ballarat?
Working collaboratively in the team environment to complete case studies.
Being part of the inaugural MBA program at UB in 1997
Do you have any advice about life after study to pass on to current students?
Keep renewing and educating yourself as it assists in both work and life environment.
Value the people, in your organisation, in your social and network groups and in your community.