PUCCI, Angela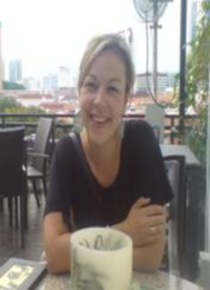 Degree:
Bachelor of Business (Marketing)

Graduation year:

2008

Current Position:
Local Marketing and Merchandising Manager

Employer:
Bakers Delight

What are some of your career highlights?
Walking into a NAB Branch and seeing marketing collateral that I have created and not only being used, but getting results.
Describe the most enjoyable and challenging aspects of your job:
The most enjoyable and challenging aspect of my role is understanding the individual market that each one of our branches operates in and being able to tailor communications to speak to that market.
What are your strongest memories while you were studying at the University of Ballarat?
The feeling once you have submitted an assignment in the assignment box!
Do you have any advice about life after study to pass on to current students?
Keep your mind and options open when thinking about career paths!