PANG Jia Meng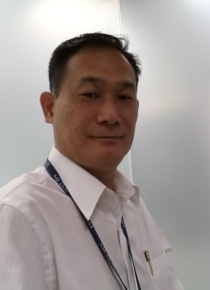 Degree
Master of Business Administration
Current position
Assistant Vice President
Measat Broadcast network Systems
Employer
ASTRO
What are some of your career highlights?
The highlight of my career was when I am working with a group of very dedicated team and vendors to successfully establish 11 walk-in centre nation-wide in 6 months.
Something that I could have not achieved without their support.
Positive achievements and progression of being promoted almost every two years in recognition towards my contributions to the organisation.
Describe the most enjoyable and challenging aspects of your job.
The most interesting part about my job is dealing with more than 3000 unique internal customers in Astro day in and day out.
In addition, the challenges is my key driver when i am getting ready to work every morning.....that pleasure to meet and work with my colleagues.
What are your strongest memories while you were studying at Federation University Australia?
The exposure from various international segments i.e. students, lecturers, studies etc.
Nurtures continuous learning and working jointly between the students and staff.
Achieving my long live dream in University of Ballarat is my happiest moments.
My deepest gratitudes to the UB's Management and Team members for their undying support and dedications.
Do you have any advice about life after study to pass on to current students?
Dream big, dream often and no dream is unreachable
Never doubt yourself...
"It's Now or Never"!... (a phrase that I've embedded in my life from Elvis)