NUNN, Michelle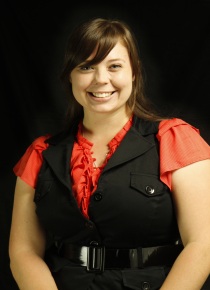 Degree
Bachelor of Computing / Bachelor of Commerce
Graduation year
2007
Describe the most enjoyable and challenging aspects of your job
I have been working on various projects for the past six years. This is challenging as my job is never the same from day to day. I am constantly required to think on my feet, adapt to new situations and learn new things. Whilst this is challenging, this is also my favourite part of the job. I have always loved to learn and
just because I have completed my degrees definitely has not meant that I have stopped studying or learning
What are some of your career highlights?
Definitely some of the biggest highlights in my career have been the places I have had the opportunity to visit and the people I have met. I have run training all over Australia for the Department of Veterans Affairs and overseas for various other organisations, and I am about to embark on a tour of the U.S. to visit with various universities to share their alumni experiences.
Do you have any advice about life after study for current students?
My biggest tip would be to keep your eyes open for opportunities. I have never planned out the detailed steps of my career, but I know where I want to go and I am diligent in not only watching for opportunities, but asking for them and creating them. I would also recommend that you never stop studying. There is always more to learn and improvements to make, so seek out courses that you are interested in, or will help you in your chosen career path, and enrol!
What are your strongest memories of your time studying at the University of Ballarat?
I remember and enjoyed the relaxed environment that I found at UB. It was not only a conducive environment for study but also flowed through to the lecturers as well. They were never too busy to help you and encouraged you to try your best and persevere in anything you wanted to achieve.Since I graduated I have also completed a Diploma of Project Management, Certificate IV in Training and Assessment and a Certificate IV in Business Management, all through UB. I have enjoyed all my studies and have always felt supported.