MURPHY, Nathan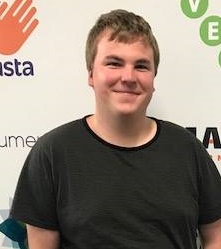 Degree
Bachelor of Information Technology, Professional Practice
Graduation year
2018
Current position
Application Consultant
Employer
Vista Entertainment Solutions Inc
I completed my secondary studies at Murtoa College. In year 11 I was lucky enough to do my work experience at the University of Ballarat at the Mount Helen campus with Grant Meredith and Peter Vamplew as my coordinators. I knew within the first day that this was the university that I wanted to go to after I had a completed year 12, and lo and behold I did.
In 2014, I started my Bachelor of Information Technology (Professional Practice) at the newly branded Federation University Australia. Throughout my time at FedUni, I was presented with several opportunities, including being a Mentor, a PASS Leader, and assisting with Open Day.
The biggest opportunity I received, however, was an internship with IBM that was included in my course. This was extremely useful as I was getting industry experience whilst I was studying, and got to meet and interact with incredible people from both around Australia and the world.
During my last year studying at FedUni, I was put in contact with someone who worked at a company called Vista Entertainment Solutions Inc. After emailing back and forth for several months, and video interview, I secured a job with Vista as an Application Consultant, and am now working out of an office in Los Angeles. I've only been here for nearly a week, and every day I've become more and more amazed and thankful for the opportunity I've been given with this job, and grateful for the time and experiences I had with FedUni.
Edit: Nathan is working for a company headed by 2017 FedUni Alumnus of the Year, Leon Newnham (Bachelor of Information Technology).