MURPHY, Benjamin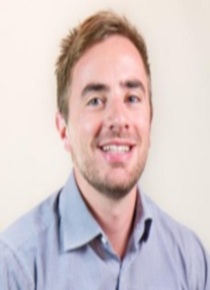 Degree
Bachelor of Education (Physical Education)

Graduation year

2013
Current position
Regional Schools Outreach Officer
Employer
University of Ballarat
Tell us about your current role
Commenced as Regional Schools Outreach Officer in November 2012. A typical day for me is working 8am—4pm in the office for half of the year, and then spending the rest of the time travelling to primary and secondary schools across Western Victoria, delivering informative presentations and workshops to students to provide them with strategies to aspire to completing secondary school and accessing higher education.
What are some of your career highlights?
Being employed with the Regional Schools Outreach Program. Involvement in the Year 8 Uni Experience Camp and professional development opportunities.
Describe the most enjoyable and challenging aspects of your job
Working with many students across different parts of Western Victoria to discuss their futures, and help them to put University on the radar and see it can be a realistic option.

What are your strongest memories while you were studying at the University of Ballarat?
Meeting new friends from around Victoria, O-Week celebrations, organising the Ballarat Special School Athletic Sports with other PE students

Do you have any advice about life after study to pass on to current students?
Full-time work is your reward after completing your degree, be in a job that you feel satisfied doing. Job satisfaction and enjoyment is what keeps you motivated each day.