KATSAROS, John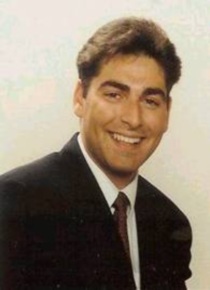 Degree
Master of Business Administration (Marketing)

Graduation year

2009

Current position
Managing Director

Employer
Delphi Automotive Australia

What are some of your career highlights?
6o - Master Black Belt (2005)
Operations Manager (2004 - 2006)
Commercial Manager (2006 - 2008)

Describe the most enjoyable and challenging aspects of your job
Creating the vision - Building and implementing the vision and growth strategy for our Australian business.
Developing people - Recognising, developing and empowering the Delphi Australia team.

Innovation - Providing opportunities to innovate and, rewarding innovation, of our products and processes.
What are your strongest memories while you were studying at the University of Ballarat?
Some of my strongest memories of my studies were working with other students and peers in the various syndicate groups. I remain in contact with many of these people today and continue to share ideas and advice related to our work.
Do you have any advice about life after study to pass on to current students?
Develop an excellent work ethic during your studies and then take that work ethic out into the workplace. Build and maintain some lasting relationships with your peers; these relationships will help you during your career and provide you with a great opportunity to network with other professionals from different industries and backgrounds.