JONES, Louise (nee Busija)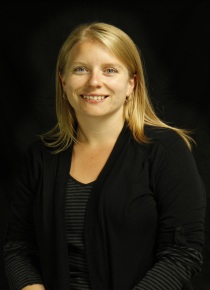 Degree
Bachelor of Information Technology;
Diploma of Project Management; and
Certificate IV in Training and Assessment
What are some of your career highlights?
Working on a multimillion dollar software implementation at UB was a massive opportunity and learning experience for me! Working for Target and being part of their total revamp was fabulous and now working on some much smaller, but varied projects with AV gives me the opportunity to get to know the entire organisation and have a positive impact on seeing the business grow and improve over time. Being nominated for the Victorian Women in IT board was a great opportunity to meet some fabulous women and expand my network!
What are your strongest memories while you were studying at the University of Ballarat?
I did some great subjects that I absolutely loved such as multimedia design, database development, history and even indigenous studies! The social events and services available at the uni at the time were also great. Having a doctor on campus made life easy before I got my license and the campus shop was convenient too. Steamed dim sims and hot dogs were a must! And the O Week pub crawl was the highlight of the year!
Do you have any advice about life after study to pass on to current students?
There really is no 'life after study'. Finishing your degree is just the beginning! You will be learning for the rest of your life, just not going to lectures or sitting exams. Don't be afraid ask the silly questions - it really shows that you want to clarify your manager's meaning and they will be glad you understand, and don't go off doing the wrong task. Better to ask now than look like an idiot later. And if you have a great idea, tell them! Your manager might just think it's great too!