GULLI, Rachael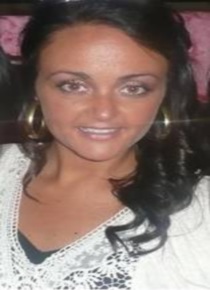 Degree
Bachelor of Education (Physical Education) with Honours

Graduation year

2008

Current position
Head of Sport, Year 7-10 PE Teacher, VCE Health and Human Development Teacher
Employer
Trinity College

What are some of your career highlights?
Performing the head of sport position in my second year
Planning whole school sport activities

Describe the most enjoyable and challenging aspects of your job
I thoroughly enjoy creating innovative and engaging ways to deliver the content for units 3 & 4 Health & Human Development.
I enjoy the challenge of understanding how each of my students learn and providing an environment that can enhance that learning.
A challenge I enjoy is getting all students active in some way within my physical education classes.
What are your strongest memories while you were studying at the University of Ballarat?
I will always remember the staff that taught me during my 4 year course. The teachers that I experienced were always willing to go above and beyond to maximise my learning and I always felt that I could approach any of them at any time for further assistance.
Do you have any advice about life after study to pass on to current students?
Never stop learning and challenging yourself to be better at whatever you choose to do.
Feedback is an excellent way to improve your performance, so seek as much feedback as you can and be open-minded to all the feedback that you receive.
Preparation is the key to success.