FRANKLIN, Darcy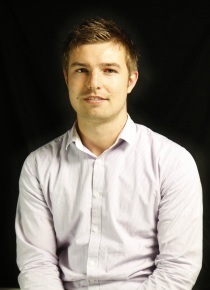 Degree
Bachelor of Management (Human Resource Management)

Graduation year

2009

Employer
University of Ballarat

What are some of your career highlights?
A highlight for me was being part of the University's successful $2.25million HEPPP bid recently with the Regional Schools Outreach Program & ADIEH. We were one of only 11 successful bids nationwide, out of 35 applicants. I've also enjoyed progressing to more responsibility within my role.
Describe the most enjoyable and challenging aspects of your job
I think the most enjoyable and challenging aspects of my job often coincide. Working with students and their families from regional areas and helping them break down barriers is really rewarding; but can be challenging also. I love the travel involved in my work and the people I get to meet.
What are your strongest memories while you were studying at the University of Ballarat?
My strongest memories from studying at the University of Ballarat are all based around the people I met there. You meet some lifelong friends at university and University of Ballarat is no exception. It has a great community spirit and a good student culture.
Do you have any advice about life after study to pass on to current students?
Take advantage of each opportunity that presents itself and get involved in a range of activities outside of work - be a part of your community. You'll learn skills that you may not develop in the workplace. You have to make your own luck and work hard for what you're passionate about.