EDWARDS, Lachlan
Degree
Bachelor of Education (Physical Education)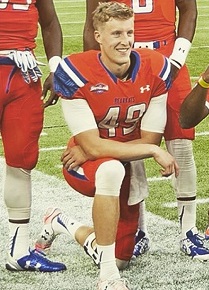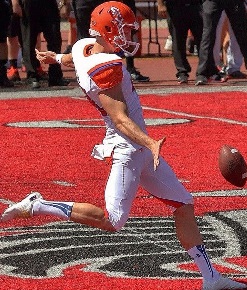 Lachlan Edwards was studying at the University four years ago when he decided to "have a go" at gridiron. One of his professors, Scott Talpey, happened to be driving past at the time and was impressed by what he saw. He encouraged Lachlan to apply for a sporting scholarship at US colleges. Lachlan secured a funded place at Sam Houston State in Texas, where he was selected to the All-Southland Conference First-team and Sports Network FCS All-America third team.
In April, he was drafted by the New York Jets in the role of Punter.
While in Ballarat he played for the North Ballarat Roosters, Ballarat's VFL team.
July, 2016