DHILLON, Kritika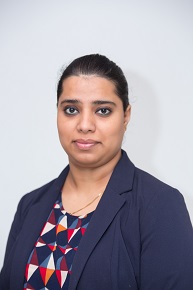 Degree
Masters in Business Administration (International Business)
Graduation year
2016
Why did you choose Federation University Australia?
I chose FedUni for the course structure. The course units not only offer you general MBA, they prepare you for the industry. Today I am a successful person with recruiters in my industry keen to recruit me. Some specific subjects allowed me to choose the projects I worked on so I worked on the projects which were running through my mind. I believe this contributed to my success and expertise in my field.
What were the best things about studying at FedUni?
Course Structure Assessment structure, Projects required during the assessment and restrictions on choosing project companies so that student come up with new ideas.
What do you currently do? Are you working in a field related to your study?
Yes, I was working in the education division with a migration firm as a marketing specialist. My core duties were the recruitment and counselling of international students. I have met over 10,000 students in my career who are looking for a structured university course to further their careers. Being a FedUni graduate, I am proud to share my journey with the university and the role of the MBA course in my successful career with peers and students. Currently, I am not working but still counselling groups of school students with the courses Federation University Australia offers. I visit India, my native country, every three months and meet with school principals and universities to run sessions with students who are aspiring to study abroad. I am also a registered member of the Australian Alumni Association in India, which gives me the privilege of connecting with other Alumni and spreading the word.