BONE, Sarah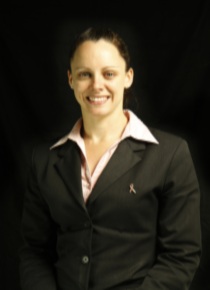 Degree
Bachelor of Commerce (Accounting)

Graduation year
2004
Current position
Business Analyst, Finance , University of Ballarat

Employer
University of Ballarat

What are some of your career highlights?
Working at UB is a highlight! There are a number of staff who studied at UB, and are now working here
Coordinating consolidation of annual accounts for Australia's 2nd largest Uni (University of Queensland)

Describe the most enjoyable and challenging aspects of your job
I enjoy the variety of jobs I am given and the changing environment
I love working with a great group of people

What are your strongest memories while you were studying at the University of Ballarat?
The friendships formed with my fellow students over the years
The small class sizes
Great support from teaching staff and fellow students

Do you have any advice about life after study to pass on to current students?
It's really important to continually challenge yourself - and look for opportunities to build on your skills
Never doubt your abilities
Always take opportunities that present themselves
News - December 2011
UB Alumni member Sarah Bone participated in the International Triathlon Union Age Group World Championships in Beijing from 7-11 September 2011.
Sarah was selected among the 200 strong Australian contingent for the International Triathlon Union event in the 25-29 year age group over the Olympic distance. Olympic distance triathlon consists of a 1.5km swim, 40km bike ride and 10km run.