BELLINGHAM, Phillip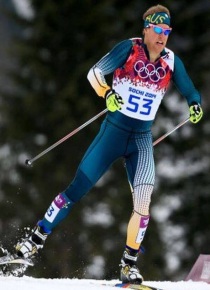 Degree
Sport and Exercise Science
Graduation year
2013
Current Position
Elite Athlete
Employer
Ski and Snowboard Australia
What are some of your career highlights?
Competing at the 2014 Sochi Winter Olympics, racing the past three seasons on the World Cup circuit, racing in the finals at U/23 World Championships and competing in two World University games.
Describe the most enjoyable and challenging aspects of your job
Getting to travel the world as a professional athlete. Doing what I love is great but there is a lot of hard work which goes into getting there. We can be training up to 30 hours a week on top of university studies and part time work. So many sacrifices are often made to our social lives, which sometimes can be challenging to deal with.
What are your strongest memories of your time studying at the University?
Living on residence was some of the best years of my life. I had a great time and met some of the best people, some of whom I am still really tight with now. I also really liked the practical side of my sport science degree. We were often just out there running about and doing things I usually do for enjoyment.
Do you have any advice about life after study?
Keep working hard and keep striving to take more steps in your career/life. The hard work isn't finished after you've finished your degree.
In one sentence what words of wisdom would you pass on to students
Just keep going, there are always obstacles and a million reasons why it feels like you're not going to make it through but you will! Or at least that's how it felt to me …