CRAWCOUR, Steve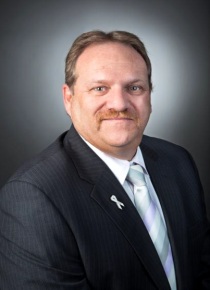 Degree
Advanced Diploma of Management
Graduation year
1991
Current position
Chief Executive Officer
Employer
Strathbogie Shire Council
What are some of your career highlights?
Receiving a Certificate of Commendation from the Governor General for my contribution to the Health Industry in OH&S.
Being appointed CEO of the Strathbogie Shire Council.
Building the Sydenham Interactive Learning Centre at Watergardens Town Centre.
Describe the most enjoyable and challenging aspects of your job
Working in local government and the ability to make a difference to my local community.
The challenging aspect is to ensure that the Shire is financially sustainable well into the future.
Steve was appointed as Chief Executive Officer of Strathbogie Shire Council, effective 1 August 2011.
Steve was previously Council's Director, Strategic and Community Development, a position he held since his commencement with Council in 2008.
Steve has over 28 years' experience in local government and was previously employed by the Cities of Brimbank, Warrnambool and Springvale. He has an Advanced Diploma of Business Management, Diploma and Certificate in Occupational Health and Safety, Certificate in Critical Incidents Management, a Certificate in Telecommunications (Contact Centres) and a Diploma of Management. He also had seven years' experience at a senior level at Southwest Healthcare, previously Warrnambool and District Base Hospital.
He is an Associate Fellow of the Australian Institute of Management, Fellow of LGPro (Local Government Professionals), a Member of the Safety Institute of Australia and a Member of the Australian Institute of Company Directors.
What are your strongest memories while you were studying at the University of Ballarat?
The support you receive before and after study.
The environment to study in is great including accommodation and recreation facilities.
Do you have any advice about life after study to pass on to current students?
Never stop learning.
Grab whatever comes your way in relation to further study.
Never hesitate to mentor and/or coach someone.
Be proud of what you have achieved and put it to good use.