COUCHMAN, Samantha
Degree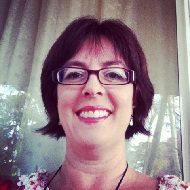 Bachelor of Arts
Graduate Diploma of Education
Graduation year
1987, 1988
Current position
Head of Arts
Employer
Citipointe Christian College
What are some of your career highlights?
Teaching in Germany for a year, overseas conferences with students, mentoring student teachers.
Describe the most enjoyable and challenging aspects of your job
The change in teh use of technology over the years has been challenging and exciting. Curriculum changes are also great.
What are your strongest memories while you were studying at Federation University Australia?
Living on Res, being involved in Ballarat Theatre Workshop production.
Do you have any advice about life after study to pass on to current students?
Accept change and be ready to say yes to all opportunities.
In one sentence what words of wisdom would you pass on to students
Enjoy your time at University, you never get that freedom and time of life again.