Youth mental health platform in development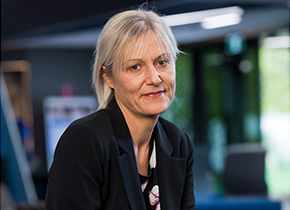 A digital mental health platform to assist young people with anxiety, depression, substance abuse and sleep problems will be developed with funding granted to a team including a senior Federation University researcher.
Britt Klein, Professor of Digital and Mental Health, is part of a multi-university team awarded $5 million for the Medical Research Future Fund's Million Minds Mission project.
The project team is led by Associate Professor Sonja March from the University of Southern Queensland.
Other Universities involved in the five-year project include Griffiths University, The University of Queensland, Queensland University of Technology, and The Australian National University.
The project will also involve local, state and national organisations and support agencies, including Kids Helpline, Education Queensland, Children's Health Queensland Hospital and Health Service, West Moreton Hospital Health Service, Darling Downs, West Moreton Primary Health Network and Aftercare.
Professor Britt Klein said, "The advantage of digital mental health platforms is that we can now better reach all Australians regardless of circumstance and offer accessible forms of assessment and treatment."
"Federation University has been developing digital mental health platforms, such as My Digital Health, for adults for many years now."
"We very much look forward to our involvement in this project and extending our focus to include youth mental health."
"This project will not only deliver a new digital model of care for Australian youth but it will also deliver a new generation of mental health researchers mentored by established leaders in the digital mental health field."