Team
Centre directors
Professor Fadi Charchar is the Dean, Graduate Research School, Professorial Research Fellow at the University of Melbourne and Visiting Chair at the University of Leicester, UK. He is the Vice-President of the International Society of Hypertension and President of the International Society of Heart Research. Fadi previously completed a Wellcome Trust Fellowship, an NHMRC Career Development Fellowship and a British Heart Foundation Lectureship in the UK. Fadi is an internationally recognised expert in understanding the genetic mechanisms of cardiovascular disease with publications in the Lancet, Nature, Nature Genetics. His research includes findings that the human Y chromosome contributes to hypertension and coronary artery disease.
Fadi leads the Personalised / Individual Health research stream.
E. f.charchar@federation.edu.au
T. +61 3 5327 6098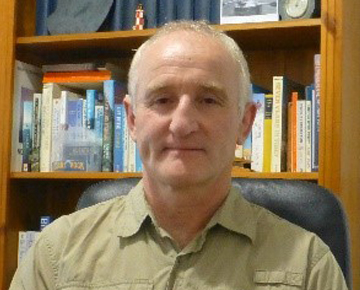 Professor Simon Cooper is a health professional who has worked in emergency care in the UK and Australia. He is an experienced senior manager with a PhD in Leadership studies and 40 years' work in the clinical and academic fields. Simon has led innovative educational and research programs across the world in the field of advanced practice development, patient safety, emergency care, leadership, teamwork, education and clinical simulation.
Simon leads the Centre's Patient Safety and Care Quality research stream.
T. +61 3 5122 8032
Research stream directors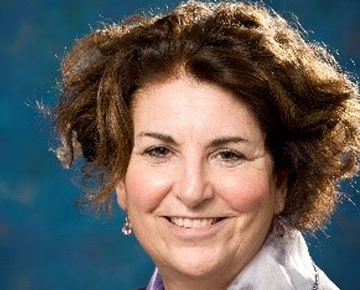 Professor Colette Browning is a recognised leader in psychology and health. Colette holds Honorary Professorships at Peking University and the Australian National University and is a Fellow of the Australian Psychological Society. Colette has international research and policy expertise in ageing, primary care, behaviour change and implementation research. Her research focuses on healthy ageing, chronic disease management, mental health and consumer involvement in health care decision-making. She has over 260 publications and has held research grants to the value of $20 million.
Colette leads the Centre's Population Health research stream.
E. c.browning@federation.edu.au
T. +61 3 5327 6374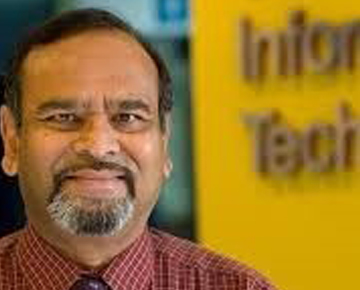 Associate Professor Madhu Chetty, from Institute of Innovation, Science and Sustainability, is internationally recognised for application of artificial intelligence (AI), machine learning (ML), and mathematical modelling in Bioinformatics and Computational Biology. His novel gene regulatory network (GRN) models for cyanobacteria have been applied for carbon sequestration studies and the ML-based protein structure prediction methods are suitable for computer-aided drug design. He is Vice-Chair of Victorian/Tasmanian section of the international professional body, IEEE and Associate Editor of Biosystems journal. He had academic positions at the University of Melbourne, Monash, IIT Bombay and VNIT India.
Madhu leads the Centre's Artificial Intelligence and Machine Learning research stream.
E. madhu.chetty@federation.edu.au
T. +61 3 5122 8148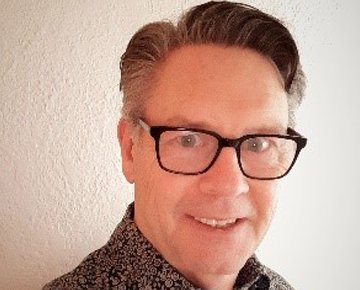 Professor Danny Hills is a registered nurse and the Acting Executive Dean in the Institute of Health and Wellbeing. Danny has worked as a clinician, educator and manager in mental health and clinical governance, in rural, regional and metropolitan health settings. He is a trained epidemiologist with research interests in health and aged services and workforce development, workplace aggression, mental health and well-being, and ageing.
Danny leads the Centre's Workforce Development research stream.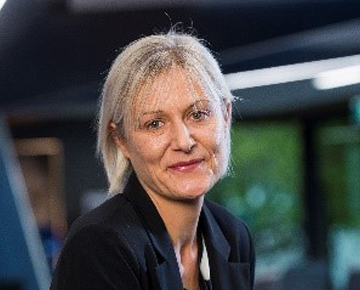 Professor Britt Klein is internationally recognised for her digital mental health work and directs the Biopsychosocial and eHealth Research & Innovation (BeRI) hub. Britt has been awarded or co-awarded over $30 million of funding as Chief or Co-Investigator and has published extensively in the mental health and digital health areas. Britt has a Doctorate of Clinical Psychology, is an APHRA registered psychologist with clinical endorsement, sits on a number of digital health expert advisory committees and has worked in community health anxiety, mood, alcohol and other drug settings, as well as aged care.
Britt leads the Centre's Digital Health and Models of Care research stream.
T. +61 3 5327 6717
Academic staff
Dr Michelle Carla Maier as postdoctoral research fellow. She is a trained molecular and cell biologist with almost a decade of quantitative research experience. Dr Maier received her doctorate in 2020 from Federation University Australia and is excited to bring forward her experience to the HITC. ORCID ID

T. +61 3 5327 9967

Dr Van Huy Nguyen is a statistician and bioinformatician. He first trained as a medical doctor and followed this with a Master's and PhD in public health, statistical modelling and research methods. Dr Nguyen has developed several successful international collaborations and published close to 80 research works in high impact peer-reviewed journals, 3 of which featured in Lancet and eClinical Medicine Lancet. ORCID iD

E. h.vannguyen@ederation.edu.au

T. +61 404 313 785

Dr Priscilla Prestes is a research fellow based at, Mt Helen Campus, working in cardiovascular genomics. Her research interests are the genetic and epigenetic variations related to high blood pressure and hypertrophic hearts. Priscilla has recently been awarded a Victoria Fellowship. ORCID ID

E. p.prestes@federation.edu.au

T. +61 3 5327 6670

Dr Angela Rintoul is a Senior Research Fellow. Angela is public health policy specialist with an interest in population health, the social and commercial determinants of health, inequities and harm reduction. Her research has: (a) explored the relationship between place, social circumstances, and gambling harm; (b) involved reviews of policy interventions to prevent harm, and (c) translated evidence for policy makers and the public, spanning complex country and policy contexts. ORCID iD

E. a.rintoul@federation.edu.au

T. +61 3 5122 6214

Dr Kerrie Shandley is an early career researcher, registered psychologist, and member of the Australian Psychological Society. Her primary research interests are in the areas of mental health, the development and evaluation of digital health interventions, chronic and rare disease and disability. Dr Shandley has published over 30 journal articles and book chapters and previously worked for over a decade with people experiencing substance abuse issues, gambling problems, mental ill-health, and clinical conditions. ORCID iD

E. k.shandley@federation.edu.au

T. +61 3 5327 8013
Administration
Xin Chen is the Research Centre Support Officer based at the Mt Helen Campus, she obtained a Masters Degree in Information Systems from Federation University and has over 10 years experience in the IT sector. Xin has been working at Federation University for over 15 years and has recently transitioned into the Research Services Portfolio.
E. admin.HITC@federation.edu.au
T. +61 3 5327 9174
Our members
HITC has over 120 members undertaking research across all streams. See our members' page for more information on their research experience and expertise.