Knowledge-Based Smart Business
This research stream focuses on supporting businesses to improve their knowledge competencies and capabilities through applied workplace learning and research.
As technology increases its presence within the workplace and, everyday life, there is a growing awareness that businesses and organisations need to be better prepared to exploit sectoral efficiencies and organisational performance that knowledge, when combined with technology, can deliver.
In order to take advantage of the benefits, knowledge-based smart businesses often look to manage all aspects of their operations simultaneously. Current research areas include, but are not limited to, digital finance and marketing, forecasting, data management, blockchain and supply chain, as well as employee and social engagement with technology.
Research stream leader
Professor Andrew O'Loughlin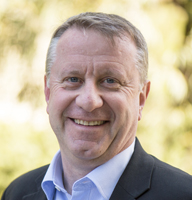 | Name | Expertise |
| --- | --- |
| Professor Andrew O'Loughlin (Leader) | IT impact on business and supply chain |
| Associate Professor Sisira Colombage | IT in corporate finance, business intelligence |
| Dr Daniel Nguyen | Algorithmic trading, financial forecasting, asset pricing |
| Dr Ben Wills | Blockchain use in businesses |
| Dr Vaughan Reimers | Digital marketing, data analytics |
| Dr Mehmood Chadhar | Blockchain adoption, enterprise systems, machine learning |
| Dr Madhu Chetty | Blockchain, machine learning |
| Dr Taiwo Oseni | Enterprise systems, information systems deployment |
| Dr Sally Firmin | Blockchain adoption |
| Associate Professor Paul Pang | Blockchain, applied big-data integration and analytics |
| Dr Suryani Lim | Blockchain for energy trading |
| Dr Giles Oatley | Big data and analytics |
| Associate Professor Feng Xia | Data science, knowledge management, social computing |
For queries about CSA's research, or to discuss collaborating or researching with us, get in touch with the Centre Directors via the Contact page.