Team
CfNETR brings together expertise to conduct impactful research to support the new power and energy sector.
The Centre draws upon Federation University's research strengths in areas such as electrical power, power electronics, smart grids, low carbon, climate change, renewable energy, community energy, microgrid technologies, smart power systems and asset efficiency.
The Centre consolidates these areas to facilitate collaboration across its areas of research strength.
Centre leadership
CfNETR has a centre director and advisor, as well as leadership teams for each of its four research streams.
Director
Professor Nima Amjady
Email: n.amjady@federation.edu.au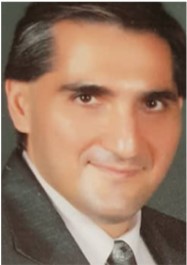 Professor Nima Amjady received his B.Sc., M.Sc., and PhD degrees with honours in electrical engineering from Sharif University of Technology (which is the first-ranked university of Iran), in 1992, 1994, and 1997, respectively. After PhD graduation, he worked as Assistant Professor (from 1997 to 2002), Associate Professor (from 2002 to 2007) and Professor (from 2007 to 2022) in Semnan University of Iran.
In July 2022, he joined Federation University, where he is currently working as Professor (Academic Level E), Renewable Energy Technologies, and Director of Centre for New Energy Transition Research. After joining Federation University, he has successfully applied for several grant fundings. Currently he has about $2.8M secured funding. He has published 212 articles in peer-reviewed ISI-cited journals. Also, he has 53 conference presentations and chairmanships. His publications have attracted more than 14000 citations (Google Scholar) with an H-index of 65. In addition, he has 16 patents registered in Iran's patent office and one US patent. He has been selected as 1% top scientists of the world by Essential Science Indicators (ESI) eight times in 2015-2022. He is also listed in Stanford University's Top 2% Scientists in the World. He is an IEEE Fellow, PES liaison editor for IEEE Press, Editor of IEEE Transactions on Power Systems, Editor of IEEE Transactions on Sustainable Energy, and Editor of IEEE Power Engineering Letters.
His research interests include power system operation and planning, microgrid operation and planning, forecast processes of power systems and microgrids, renewable energies, storage systems, and applying artificial intelligence techniques to power systems.
Advisor
Professor Syed Islam
Email: s.islam@federation.edu.au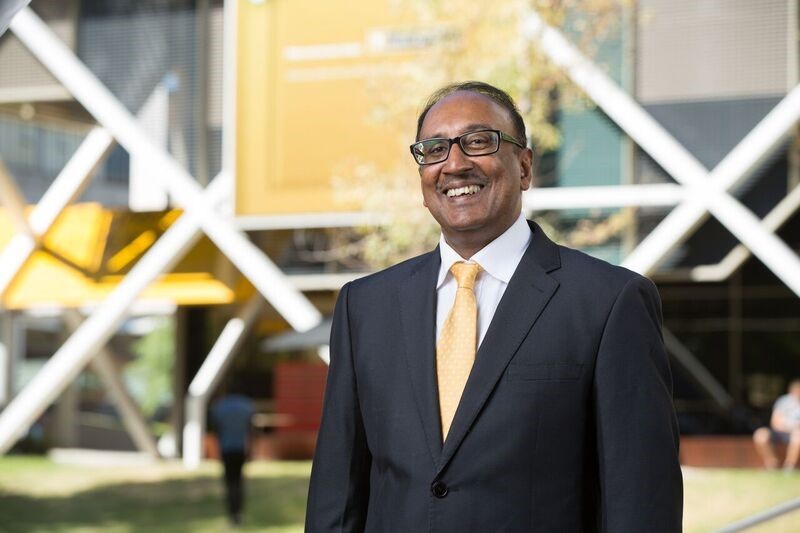 Professor Syed Mofizul Islam is an internationally renowned researcher in the field of renewable energy technologies and is listed in Stanford University's Top 2% Scientists in the World.
Professor Islam has published over 350 peer-reviewed papers in his areas of expertise, including renewable energy, condition monitoring of transformers, wind energy conversion systems, grid integration of renewable energy sources and smart power systems. He is a chartered engineer in the United Kingdom and a chartered professional engineer in Australia.
Professor Islam successfully applied for $2.43 million from the Department of Education Skills and Employment to establish CfNETR and has secured over $18 million in funding over his career. He is current Chair of the Australasian Universities Committee for Power Engineering (2020-2023) and has served on a number of high-profile governing and academic boards and committees. He is an Institute of Electrical and Electronics (IEEE) Power & Energy Society Distinguished Lecturer. He was a founding member of the steering committee of the Australian Power Institute and the WA Electric Energy Society of Australia board.
Professor Islam has been invited as a keynote speakers and visiting professor internationally. He was a member of the research team developing a pathway to roadmapping Smart Grid in the Sultanate of Oman and has extensive experience in international collaboration in both education and research with institutes and researchers in China and other countries.
Professor Islam was a founding Editor of the IEEE Transactions on Sustainable Energy and an Associate Editor of the Institution of Engineering & Technology Renewable Power Generation journals.
Prior to joining Federation University, Professor Islam held several high-level positions at Curtin University where he is still involved in supervision of PhD students. He pioneered the development of a Green Electric Energy Park at Curtin and received numerous prestigious awards for his research.
Research streams
CfNETR's research team is made up of the leadership and members of its four research streams.
Microgrids and Renewables
Future Grid and Community Energy
Future Fuel and Hydrogen Economy
Net Zero Initiatives
For queries about CfNETR's research, or to discuss collaborating or researching with us, get in touch with the Centre Directors via the Contact page.