Skills Development Program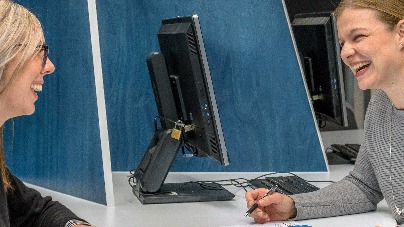 Due to the continued restrictions arising from COVID-19, the Skills Development Program will continue to be offered online via webinars. Access to all SDP webinars and recordings will still be via the HDR Skills Development Program Moodle shell. Please view the 2021 Semester 2 schedule below.
For a full program, including SDP requirements and other program details follow the link below:
Our Graduate Research School team recognises the importance of education and training to support higher degree students. We are pleased to offer a range of personal and professional development programs to enhance your higher degree experience.
The HDR Skills Development Program (SDP) supports our PhD and masters by research candidates to timely completion; and assists them to develop and document a suite of transferrable skills, useful across many fields of endeavour. Sessions will be identified as focusing on one or both of these goals. The program will also facilitate networking opportunities among our HDR candidates. The prescribed SDP sessions are considered part of the requirements of HDR candidature at Federation for candidates who enrolled after 1 January 2019. Candidates who enrolled after 1 January 2019 who do not complete the required SDP sessions in their first (FTE) year may be excluded from the Confirmation of Candidature process. Those who do not complete the required SDP sessions in subsequent years may be required to show cause as to why their candidature should not be terminated. The program is delivered at the Mt Helen and Gippsland campuses.
Enrolled HDR candidates can access the Skills Development Program (SDP) via Moodle.
For further information on the FedUni Skills Development Program, please contact Paula Di Maria
Annual HDR research conference
The HDR research conference is an annual event that provides an opportunity to showcase the exciting research being conducted by our Higher Degree by Research candidates in a formal conference environment. 'Celebrating our research together' conference will be held on Wednesday 24 November at the Mt Helen Campus. For further information regarding the HDR conference, please email conference coordinator Paula Di Maria.