Traceability Grants Program
Project title: Robust Digital Technology for End-to-End Traceability in Australian Grain Export Supply Chain
This project is part of the Traceability Grants Program funded by the Commonwealth of Australia.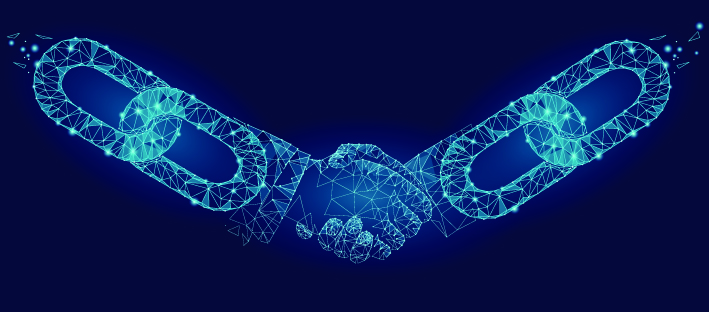 Blockchain technology to build the traceability system.
Introduction
Traceability technology is fast gaining significant attention in the food and agriculture industries. Although substantial work has recently been done globally on advancing traceability technology for some food industries (e.g. horticulture and agriculture), there is only limited work focusing on grain traceability specific to the Australian grain export supply chain. Our project will address this critical technology gap with close collaboration between researchers and industries in Australia in key export markets.
Objectives
We will work with the relevant industry and the involved stakeholders to prioritise the following:
key tests that will benefit from automation and sensing technologies
key traceability platform functionality that will record test results and secure the data traceability in the supply chain
demonstration of these components as a pilot for pre-commercialisation
probable commercialisation steps through heavy engagement with industry partners and government
Proposed solutions
a blockchain-based digital traceability pilot platform which robustly tracks grain quality in the entire supply chain
digital traceability approaches to security standards, certifications and audit procedures that provide a model for wide implementation in the grain industry
understanding amidst the trusted parties of the blockchain tolerated power of adversary, identity and execution, scalability, security and privacy
new non-destructive sensing techniques (e.g., multispectral and hyperspectral cameras) for grain quality that are accurate, fast and robust for environmental conditions – e.g. lighting condition variations and shaking of cameras resulting in noisy images during transportation and storage
a grain quality decay model for identifying the supply chain steps where any non-compliance of food safety originates from. This could also be used as a modelling tool to predict when and where non-compliance might occur if there is any disruption to the supply chain to cause logistics conditions to change.
Research team
Hyperspectral imaging
An example of new non-destructive sensing techniques for grain quality is hyperspectral imaging.
The hyperspectral images (right) show insect infestation in wheat kernels. In contrast, minimal information of insect-damage can be obtained by standard optical images (left).*

Healthy kernels

Rice weevil

Lesser grain borer

Rusty grain beetle

Red flour beetle
*Source: Singh, C.B., Jayas, D.S., Paliwal, J. White, N.D.G., 2009. Detection of insect-damaged wheat kernels using near-infrared hyperspectral imaging. Journal of Stored Products Research 45(3), 151-158.