Stable Landforms and Mine Rehabilitation
This research stream aims to stabilise landscapes and mining landforms through soil conditioning and revegetation programs to address further deterioration.
It seeks to transform landscapes in order to make them either productive or of ecological value. This will entail creating safe, stable and sustainable landforms by quantifying and linking physical, hydrological, geochemical, biological and geomechanical processes.
FRRC's focus on developing long-term solutions for the closure process for all mines in the Latrobe Valley will be expanded to incorporate mines and quarrying operations across the state, within Australia and ultimately internationally.
Research stream leader
Professor Thomas Baumgartl
School of Engineering, Information Technology and Physical Sciences
Expertise: mine stability for mine closure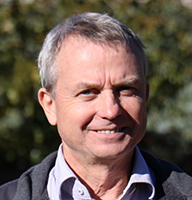 Professor Thomas Baumgartl is an internationally renowned environmental scientist specialising in soil physics and soil mechanics, with a degree in geo-ecology from the University of Bayreuth, Germany.
Professor Baumgartl is the Director of the Geotechnical and Hydrogeological Engineering and Research Group (GHERG). The group of local and international experts works closely with the Victorian Government and mining partners to guide the safe rehabilitation of open-cut brown coal mines in the Latrobe Valley.
Thomas has many years of experience working nationally and internationally on industry and government funded projects and has worked previously at the Centre for Mined Land Rehabilitation at the University of Queensland. His research interests focus on mine closure and solutions for construction of stable landforms. Of specific interest are water balance parameters (such as evaporation, run-off, infiltration, vegetation, deep drainage) and understanding the evolution of constructed landforms and risks of failure. He is associate editor and editorial board member of several international journals and has organised and presented at international conferences on mine rehabilitation.
Contact
For queries about FRRC's research, or to discuss collaborating or researching with us, get in touch with the Centre Directors via the Contact page.