Soil Health, Food and Fibre
This research stream explores the contribution of soils to the long-term stability of landforms and their role in capturing carbon and advancing agriculture.
It is concerned with providing soils as a contributor to long-term stable soil systems, quantifying the potential of soils as sinks for carbon, and advancing agriculture by improving soil health.
Research understanding the linkages between food production, re-use of agricultural waste and optimisation of soil systems functions in light of climate change challenges and is directed towards defining, planning and optimising sustainable production services for society.
Research stream leader
Associate Professor Kim Dowling
School of Engineering, Information Technology and Physical Sciences
Expertise: soil contaminants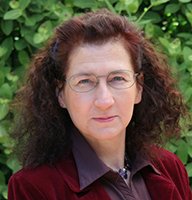 Associate Professor Kim Dowling's research addresses significant questions associated with contaminated land (natural or human affected) and its effect on ecosystem and human health.
Fire and flood events are becoming more common as a result of the impacts of significant climate fluctuations, and both exacerbate the mobility of contaminants and have a global impact on human health. As a result, Dr Dowling has focused her research in recent years on the risks and risk mitigations associated with contaminant mobility after fire, as well as the use of fungi as a summary indicator of metal contamination in a wide range of sites.
Kim's research interests also extend to include public health, food safety, site rehabilitation, brownfields sites and the meaningful dissemination of environmental information as a means of ensuring equitable outcomes. Kim is one of the founding members of the International Medical Geology Association and regularly reports on environmental matters in the media.
Contact
For queries about FRRC's research, or to discuss collaborating or researching with us, get in touch with the Centre Directors via the Contact page.