A/Prof Jessica Reeves
Associate Professor Jessica Reeves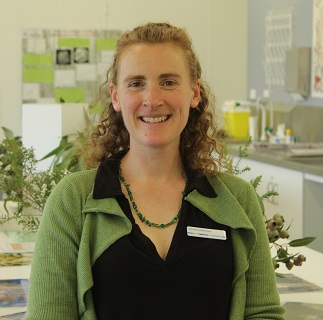 Position title: Senior Lecturer, Institute of Innovation, Science and Sustainability
Location: Gippsland Campus, Room 3W252
Phone: +613 53279049
Email: j.reeves@federation.edu.au
Research interests
Sustainability Science
Place-based research
Climate change adaptation
Environmental stewardship
Knowledge brokerage in environmental management
Short biography
Jess Reeves is a place-based sustainability science researcher. With a background in geology, she is passionate about the interplay between humans and their environment through time – including recent industrial pollution and long-term human modification of landscapes. She is particularly interested in elevating community voices around environmental stewardship, incorporating multiple ways of knowing place. She teaches and conducts research at the Gippsland Campus of Federation University Australia.
Jess is the co-chair Resilient Landscapes and Aquatic Ecosystems Research Theme within the Future Regions Research Centre. She has been undertaking research in Gippsland over the past six been years and is a member of the Gippsland Lakes Coordinating Committee. She has also served on the board of the Gippsland Climate Change Network and the working party of the Gippsland Climate Change Adaptation Plan. She is a Fellow of the Rachel Carson Center of Environment and Society, Munich and a member of the EU Jean Monnet Network on Social and Scientific Innovation to Achieve the Sustainable Development Goals.
Jess graduated with a PhD in Earth and Environmental Sciences from the University of Wollongong after completing a Bachelor of Science with Honours at the University of Melbourne. She undertook a Post-Doctoral fellowship position at the Australian National University looking at the distribution of stygofauna in the Pilbara (2004-6), before moving to a part-time Research Associate role at RMIT University (2006-2011) in the School of Civil, Environmental and Chemical Engineering. Jess commenced a full-time lecturing and research role at The University of Ballarat in 2012 and transitioned to the Gippsland Campus in 2017.
Qualifications
Bachelor of Science(Hons) – The University of Melbourne 1998
PhD – University of Wollongong 2004
Graduate Australian Institute of Company Directors
Teaching areas
Sustainable Earth
Wetlands and Water Resources
Climate Change and Environmental Issues in a Changing
Environmental Studies