Our people
Staff
Associate Professor Vincent Verheyen PhD, University of Melbourne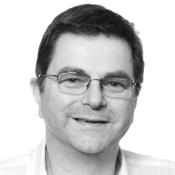 Vincent has a long history in working within the brown coal space having undertaken research with Herman Research Laboratories and the CCV before commencing at Monash University and now Federation University Australia. Vince's research specialities lie within capture system degradation – liquid capture agents, selective membranes and solid sorbents; Industrial ecology associated with commercial carbon capture plants; heterogeneous chemical reactions; Combined capture of SOx and CO2. Vince has experience with:
Chromatography
Spectroscopy / spectrometry
Forensic investigation: Environmental / industrial
Fugitive emissions e.g. odours, taints, deposits
Gas / liquid /solid
Reverse engineering
Dr Alicia Reynolds PhD, Monash University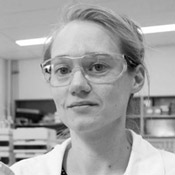 Dr Reynolds specialises in analytical method development involving hybrid chromatographic and spectroscopic techniques.
Alicia has been involved in characterising and measuring a range of organic analytes and samples since 2007. She developed GC-MS/MS methods during her honours year and continued working for consulting and research organisations as an analytical chemist until 2010. She then completed a PhD in degradation of amine absorbents during pilot scale PCC before commencing in her current role with the Carbon Technology Research Center at Federation University Australia. In addition to overseeing the day-to-day laboratory activities, Alicia continues her research into the management of amine degradation during PCC.
Students
Rahul Reza Chowdhury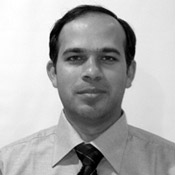 Rahul Reza Chowdhury joined the Carbon Technology Research Centre in March 2015 as a PhD student. Before joining CTRC, he had a diverse research experience in the field of Solid Oxide Fuel Cell, Fuel Cell Modelling and Particle-laden flow investigation. He has international experience in materials science area with enhanced analytical techniques. He has worked as research investigator in Juelich Research Centre, (Germany), Daimler Chrysler AG, (Germany), Centre for Materials Science and Nano technology, University of Oslo (Norway) and Centre for Energy Technology, University of Adelaide, (Australia).
In addition to his research career, he has an exciting experience of working as Assistant Maintenance Engineer in a combined cycle power plant situated in Bangladesh. Now Rahul brings together all his skills, research strength and working experience to his PhD project which focuses on heterogeneous reactions in amine absorbents during Post-combustion capture of CO2. His research is closely aligned with CSIRO and is part of the global effort to minimise the cost of MEA degradation and thereby, the cost of CO2 capture. Rahul has been awarded Federation University Australia scholarship and a prestigious BCIA scholarship for his research work in this CO2 capture project.
Bharti Garg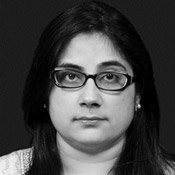 She holds a bachelor's degree in chemical engineering and her masters is also in chemical engineering from University Institute of Chemical Engineering and Technology, Panjab University, India. She is a professional engineer with over 10 years' experience in process design and engineering of sugar plants, oil and gas offshore and onshore installations and refineries. Her core experience is in simulation, developing process engineering flow scheme, equipment design, process hydraulics, hazard and operability study.
Bharti Garg joined the Carbon Technology Research Centre (CTRC) in 2015 as a PhD scholar funded by CSIRO in the School of Applied and Biomedical Sciences. Her current research with CTRC includes regeneration of amines loaded with SO2 to lower the cost of PCC co-capture pilot plant owned by CSIRO at Loy Yang power station. She is reviewing the various amine reclamation methods which could be used as an alternative to the conventional commercial technologies and is also involved in the analytical work of real plant samples which involves the ion chromatography, GC/LC mass spectrometry, inductively coupled plasma mass spectrometry analyses.
Adeel Ghayur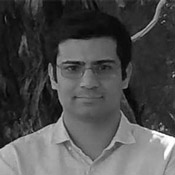 Adeel Ghayur joined the Faculty of Science and Technology in February 2015. His research project is CO2 Capture in Latrobe Valley - Industrial Ecology. The primary goal of this research is to establish an industrial ecology in the Latrobe Valley, Victoria with power generation and Post-combustion Carbon Capture (PCC) at its heart. The goal is the environmental and resource management of new process streams associated with PCC for coal power plants in the Latrobe Valley. It is expected that the project would identify Latrobe Valley's current capacity to absorb waste streams for the PCC industry and provide practical recommendations for adequate handling of the streams associated with the new industry.
Ghayur has over a dozen research publication. He is an avid reader and writer and regularly publishes on current issues. He has also published a few novels.
Ghayur's research areas include: industrial ecology; systems engineering; carbon capture; petro- and bio-refineries.
Emily Scholes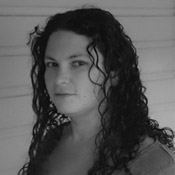 Emily is an operations expert with over ten years experience in providing analytical assistance to industry. Emily has experience with a wide range of advanced wastewater treatment techniques using both biological and membrane technologies. She has also provided support for resource and energy recovery projects utilising anaerobic digestion.
Emily is currently undertaking a PhD investigating the MBR treatment of pulp and paper wastewater.