Our people
Current staff
Associate Professor Vincent Verheyen PhD, University of Melbourne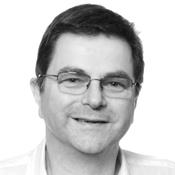 Vincent has a long history in working within the brown coal space having undertaken research with Herman Research Laboratories and the CCV before commencing at Monash University and now Federation University Australia. Vince's research specialities lie within capture system degradation – liquid capture agents, selective membranes and solid sorbents; Industrial ecology associated with commercial carbon capture plants; heterogeneous chemical reactions; Combined capture of SOx and CO2. Vince has experience with:
Chromatography
Spectroscopy/spectrometry
Forensic investigation: Environmental / industrial
Fugitive emissions e.g. odours, taints, deposits
Gas/liquid/solid
Reverse engineering.
Dr Alicia Reynolds PhD, Monash University
Dr Alicia Reynolds is currently a Research Fellow for the Hydrogen Energy Supply Chain (HESC) project. Alicia has worked with the Carbon Technology Research Centre since completing her PhD in 2015 and has worked closely with industry to develop practicable solutions to a wide range of problems since 2007. Alicia's core interests include statistical methods for reducing large datasets to useful information, advanced analytical chemistry, and using research methods to solve real-world problems.
Alicia developed GC-MS/MS methods during her honours year and continued working for consulting and research organisations as an analytical chemist until 2010. She then completed a PhD in degradation of amine absorbents during pilot scale post-combustion capture (PCC) of CO2 from coal fired power stations in 2015. During her PhD, Alicia gained experience in statistical methods (including principal component analysis) for identifying useful patterns in large datasets. She collaborated with CSIRO to deliver the "Environmental and CO2 processing implications of Amine Capture System Degradation" research project funded by ACI in 2020. Alicia's current research includes increasing the robustness of a local coal-to-products process, contributing to the global effort to understand amine degradation during PCC, and facilitating development of bio-refining processes in the Latrobe Valley. Alicia continues to participate in industry-led research and consulting.
Dr Shahabuddin Ahmmad PhD, Monash University
Dr Md Shahabuddin Ahmmad has been working as a Research Associate-Data Modeller for the Hydrogen Energy Supply Chain (HESC) project at the CTRG. Before joining the CTRG, he worked on resource recovery and converting waste to energy at the Centre for Sustainable Materials, Research & Technology at the University of New South Wales.
Shahabuddin graduated with a PhD in Chemical Engineering from Monash University. His PhD involved the experimental and Aspen Plus process modelling for the co-gasification of coal and biomass to produce hydrogen and other valuable chemicals. He has extensively studied the mineral material and slag characteristics of ash minerals using various analytical instruments and thermodynamic equilibrium modelling.
Dr Muthuraman Namasivayam PhD, Flinders University
Muthuraman (Muthu) Namasivayam started his career at Federation University as a Research Assistant in the BioPathways project in 2020 and worked with Deep and Wisnu towards developing polymer composite from biochemicals. In April 2021, Muthu commenced a new project in the CTRG working with Andrew Hood on controlled oxidation processing of lignites into humic products. Muthu's job responsibilities include contributing to the HESC project and supporting the smooth operation of the CCS laboratory.
In June 2020, Muthu received his PhD in Chemistry from Flinders University in the field of polymer composites. He worked with carbon nanotubes and polymers towards the development of a composite material that exhibits enhanced physical properties. Muthu is experienced in surface analysis, mechanical characterisation, microscopy and spectroscopy techniques. Muthu graduated with a Masters in Nanotechnology at Flinders University in 2012 and worked on a project involving the construction of solar cells with self-sorted nanotube network as active layer. He has conducted research towards characterising and analysing micro- and nano-scale particles such as quality analysis of zinc nanoparticles in sunscreens and analysing the surface structure of Newton Black Films of POPC surfactant bilayer. He also holds a Master's degree in Biophysics from University of Madras, India. He is experienced in X-ray crystal structure determination and has handled research projects in the field of protein chemistry analysing molecular interactions.
Meaghan McKee
Meaghan is a very experienced administrator, archivist and librarian with extensive experience across private, education and local government sectors. She has led and supported projects as diverse as early years literacy programs to museum collection assessments. Reliable and adaptable, she takes pride in her attention to detail and expertise in database and records management. Meaghan is values-driven and passionate about integrity and honesty.
Meaghan possesses a Bachelor of Business, a Post Graduate Diploma of Applied Science (Library and Information Management) and will soon complete a Graduate Certificate in Museum and Heritage Studies.
Jordyn Presley
Jordyn Presley is the social media coordinator of the Carbon Technology Research Centre team. Jordyn holds a Bachelor of Arts in literature and creative writing, an Honours degree in creative writing and is currently studying a PhD in creative writing. Through her social media work, she has enhanced her communication skills and levels of engagement with CTRG content. She values hard-work, dedication, and reliability, and feels that this is translated in her work ethic.
Current students
Andrew Hood
Andrew Hood has a broad technical background from his undergraduate studies, having completed a double degree of science and computing at Monash Gippsland. The respective majors were chemistry with an analytical focus, and systems development where he honed computer programming skills. After diversifying his vocations to include ski instructing, IT work, and medical education, he returned to Federation University Australia to complete an Honours degree in science. The project focused on bioinformatics and molecular biology to differentiate closely related pathogenic bacteria, with a heavy use of computing and data manipulation to successfully devise a polymerase chain reaction (PCR) assay. Andrew has now returned to undertake his PhD in the area of organic chemistry within the CTRG.
For his PhD entitled 'Enhanced yield and quality of humic products from lignite', Andrew is working collaboratively between the University, Omnia Nutriology and Australian Carbon Innovation. His industry-focused work examines the feasibility of upgrading and utilising coal to cost-effectively produce a sustainable source of humates. Andrew discusses his PhD based on confirmation of candidature in a new video. View the full video on YouTube.
Deep Halder
Dibyadeep (aka 'Deep') holds a bachelor's degree in chemical engineering from the National Institute of Technology Warangal in India. He recently completed his Masters from the University of Melbourne where he studied business and chemical engineering. He is the co-author of a published research paper at the Institute of Chemical Technology in Mumbai, India, which examined the decolourisation of wastewater that contains a dye prominently used in textile industries. He has also worked in Frankston's South East Water for a research project on foaming in anaerobic digesters during his Masters degree. His interest lies in the water, environment and manufacturing industries.
Deep joined the Carbon Technology Research Centre team at Federation University's Gippsland Campus in December 2019 through the BioPathways Masters by Research Scholarships program. His project is focused on the bioproduction of platform chemicals from the waste streams of the Australian Paper Maryvale site.
Wisnu Surendra
Wisnu Surendra's research interest is in natural fibre and high-value manufacturing. Given the focus area he is passionate about, his PhD study revolves around natural composites by leveraging Latrobe Valley's strengths.
Prior to undertaking his PhD study, he worked in various R&D commercialisation activities ranging from unmanned aerial vehicles, medical devices and agritech. Wisnu's current work focus is to contribute new knowledge in the field of science that could be commercialised and efficiently absorbed by local industries.