Former members and past students
Emily Scholes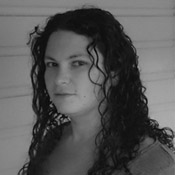 Emily is an operations expert with over fifteen years experience in providing analytical assistance to industry. Emily's expertise includes advanced waste water treatment techniques using both biological and membrane technologies. She has also provided support for resource and energy recovery projects utilising anaerobic digestion. Emily has just finished a PhD investigating the MBR treatment of pulp and paper waste water.
In 2018 Emily founded EnviroMicroBio, which has its laboratory at TAFE Gippsland in Yallourn/Newborough. EnviroMicroBio aims to provide both chemical and molecular microbiology services to the Latrobe Valley.
---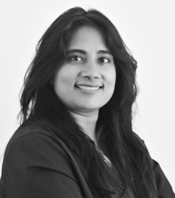 Dr Bella Garg PhD, Federation University Australia
Dr Bharti 'Bella' Garg holds a bachelor's degree in chemical engineering and her masters is also in chemical engineering from University Institute of Chemical Engineering and Technology, Panjab University, India. She is a professional engineer with over 10 years' experience in process design and engineering of sugar plants, oil and gas offshore and onshore installations and refineries. Her core experience is in simulation, developing process engineering flow scheme, equipment design, process hydraulics, hazard and operability study.
Bella joined the Carbon Technology Research Group (CTRG) in 2015 as a PhD scholar funded by CSIRO in the School of Applied and Biomedical Sciences and completed her PhD in 2019. Her research with CTRG included regeneration of amines loaded with SO2 to lower the cost of PCC co-capture pilot plant owned by CSIRO at Loy Yang power station. She reviewed the various amine reclamation methods which could be used as an alternative to the conventional commercial technologies and was also involved in the analytical work of real plant samples which involves the ion chromatography, GC/LC mass spectrometry, inductively coupled plasma mass spectrometry analyses.
---
Dr Mai Bui PhD, Monash University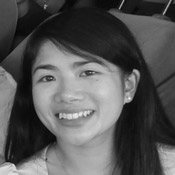 Mai Bui joined the CTRG in August 2011 as a PhD student in the School of Applied Sciences and Engineering, Monash University. She investigated the dynamic behaviour of the PCC process during flexible operation. Mai conducted a dynamic operation study at CSIRO's PCC pilot plant in AGL Loy Yang and modelled the process in Aspen Plus® and Aspen Plus Dynamics®. This work developed a reliable technique for dynamic operation of a PCC plant, also it identified key process parameters that influence dynamic behaviour. Since finishing her PhD in November 2015, Mai will work as a research associate at Imperial College London to assess the viability of biomass co-firing in power.
---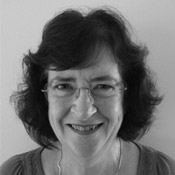 Dr Jillian Dickinson PhD, Monash University
Jillian Dickinson joined the CTRG in February 2012 as a PhD student in the School of Applied Sciences and Engineering, Monash University. She constructed a dynamic model to simulate the effects of oxygen in the capture of carbon dioxide by an amine solution. The degradation of the amine by oxygen, present in a power plant's flue gas, may determine the viability of the process. The reaction of the amine with oxygen is slow compared to that with carbon dioxide. The development of a mathematical model that incorporates oxygen and can simulate long periods of time is important in the assessment of carbon capture from power plant flue gases.
---
Rowena West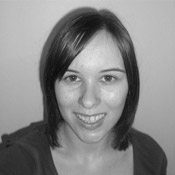 Rowena completed a Bachelor of Science in 2015 at Federation University Australia followed by an honours year .
Rowena's honours project involved investigation of the synthesis of compounds produced during PCC. She has interests in both analytical and synthetic chemistry.
---
Dr Adeel Ghayur PhD, Federation University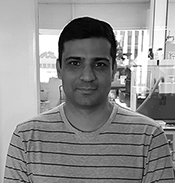 Adeel Ghayur commenced as Postdoctoral Fellow Biomanufacturing at the Federation University Australia in July 2019 to work in the areas of non-food biomass resources, biochemicals and biodegradable products. He joined the University from the Government of Victoria, where he was Manager R&D. Prior to that, he worked at CO2CRC as Research Associate in the area of carbon negative technologies and biofuels.
Adeel has a strong research record, with 26 peer-reviewed publications as first author and three research projects. His research areas include: circular and hydrogen economy, renewable energy, advanced biomanufacturing and carbon negative technologies. Adeel has worked in the academic, private and public sectors both in Australia and Pakistan, and has experience in establishing partnerships with community, industry and government agencies. In his previous role as Principal Investigator, he successfully led a project that negotiated and introduced kiosk technology in a remote community. In Pakistan, his research work introduced recyclable lignik (lignin brick) as a sustainable alternative to bricks, carbon negative bio-solar/fuel cells and biographene.
Adeel holds a PhD in circular bioeconomy from Federation University and has continued to work with us as a post-doctoral research fellow.
---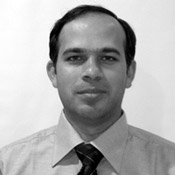 Rahul Reza Chowdhury PhD, Federation University
Rahul Reza Chowdhury joined the Carbon Technology Research Centre in March 2015 as a PhD student. Before joining CTRG, he had a diverse research experience in the field of Solid Oxide Fuel Cell, Fuel Cell Modelling and Particle-laden flow investigation. He has international experience in materials science area with enhanced analytical techniques. He has worked as research investigator in Juelich Research Centre, (Germany), Daimler Chrysler AG, (Germany), Centre for Materials Science and Nano technology, University of Oslo (Norway) and Centre for Energy Technology, University of Adelaide (Australia).
In addition to his research career, he has an exciting experience of working as Assistant Maintenance Engineer in a combined cycle power plant situated in Bangladesh. Now Rahul brings together all his skills, research strength and working experience to his PhD project which focuses on heterogeneous reactions in amine absorbents during Post-combustion capture of CO2. His research is closely aligned with CSIRO and is part of the global effort to minimise the cost of MEA degradation and thereby, the cost of CO2 capture. Rahul has been awarded Federation University Australia scholarship and a prestigious BCIA scholarship for his research work in this CO2 capture project.
Since finishing his PhD in 2019, Rahul has moved to the USA and works in a technology company in Detroit.
---
Vale Andrew Percy
Andrew Percy PhD, University of New England
We are saddened by the passing of our colleague Dr Andrew Percy, who succumbed to a long illness on 18 December, 2019.
Andrew completed his PhD in algebraic topology at the University of New England in 2004, under the supervision of Imre Bokor. Soon after, he moved to the Gippsland campus of Monash University, where he supervised two PhD students, Jillian Dickinson and Ahsan Jaleel, both completing in 2016. In 2014, Andrew remained in place as the Gippsland campus was detached from Monash and folded into Federation University.
Andrew's research interests included algebraic topology and mathematical modelling. His interest in algebraic topology centred on the algebraic structure of integral cohomology groups together with all primary n-ary cohomology operations, stable and unstable. He was also interested in the use of spectral sequences and aspects of category theory.
Andrew was passionate about collaborating across disciplines, which was his main focus later in his career. Andrew found the practical applications of his research rewarding, and his later research included 4-wheel-drive/4-wheel-steer vehicles and the modelling of CO2 capture from flue gas of coal-fired power plants.
Andrew will be sorely missed and fondly remembered by his colleagues.
---