Media releases
International engineering conference to explore human impacts of industry
Posted: Friday 10 December 2021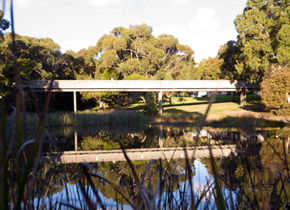 Decentralisation, climate change and the human impacts of industry are among topics to be featured at an international asset management conference hosted by Federation University Australia.
More than 150 engineering professionals from the energy, health, transport, and mining sectors will come together virtually with academics and researchers from more than 16 countries for the International Conference on Maintenance and Intelligent Asset Management, ICMIAM2021 from 12-15 December to learn new ways to strengthen their business.
Maintenance and Reliability Engineering (MRE) are vital for capital intensive industries, with infrastructure worth billions of dollars across Australia. MRE is used by various industries in private and public sectors including power generators, mining, transport and road infrastructure, and the Australian Defence Force.
Conference General Chair, Dr Gopi Chattopadhyay, said the event would push the boundary beyond discussion of traditional technology driven engineering-related maintenance and asset management of infrastructure and assets, to cultural and heritage value.
The conference is a partnership between Federation University, the Manipal Academy of Higher Education in India, the Asset Management Council Australia, and Indian Institute of Technology Kharagpur, with speakers from Australia, New Zealand, India, Sweden, the UK, Bangladesh, Canada, Ireland, Indonesia, Kuwait, South Africa, Ecuador, USA, Philippines, Taiwan, Portugal, and many other parts of the world.
They will also speak on asset management systems, reliability, digital transformation, cyber security, and the futureproofing of assets in the wake of global warming and global pandemic challenges.
More than 300 professionals are enrolled in MRE courses at Federation University each year, including key staff from leading companies like BHP, Rio Tinto, Australian Defence and Navy.
For more information about the Maintenance and Intelligent Asset Management 2021 conference, visit icmiam.com/
Quotes attributable to Federation University's Post Graduate Program Coordinator for Maintenance and Reliability Engineering, Dr Gopi Chattopadhyay
"We are excited to host this international conference where businesses will be able to gain valuable insight for reducing risks and costs and enhancing the performance of their assets, but also look beyond the bottom line to the social, heritage and environmental elements of asset management."
"As a regional university with historic ties to the Victorian Gold Rush era in Ballarat and the communities of Gippsland currently living through the transition from conventional power generation, we know the significant impact can have on the people around them."
"This conference will look at how assets can be future-proofed, take risk-informed decisions and what this means for regional communities."