Secure your place at Federation University in 2022.
Finishing high school can be stressful, so why not give yourself peace of mind with Federation University's Early Offer Program?
Not only is an early offer exciting to receive, but knowing that you have already secured a place in a degree means you can head in to exams fully focused.
How to Apply:
Complete the Early Offer Application. Applications for early offers will open August 2nd, we recommend bookmarking this page and checking back once applications open.

Select the program you are interested in from the drop-down list.
Check that you will meet the pre-requisites and any additional essential entry requirements.
When providing your email address please use the same email address that you intend to use in your VTAC application.

List Federation in your VTAC preference list, which open on 2 August.*
Most bachelor degrees are available for early offers, to view courses accepting early offer applications click here.
To be eligible for an early offer you must:
Be a current VCE student or a recent VCE graduate who has not undertaken further study.
Meet the pre-requisites for the program.
Apply by 3 December 2021.
Apply via VTAC and list the Federation University degree in your preference list. *
If your application is successful, you will receive a conditional offer.
As an Early Offer Program recipient you'll have exclusive access to a series of events that will prepare you for uni.
If you meet the conditions of the Early Offer Program you will be issued a VTAC December round offer on 20 December 2021.
Over 300 courses available
Federation University scholarships aren't just for high achievers – no matter your background there will be a scholarship to suit you. See if you're eligible and apply!
View Scholarships >
Have a question about our courses or starting at Federation University? Book a consultation or campus tour with our friendly Future Students Team.
Book a consultation >
Curious about courses or what student life will be like? Our Fed Future webinar series has it covered!
View webinars >
Aboriginal Education Centre
The Aboriginal Education Centre (AEC) has a strong and vibrant cultural presence at Federation University with five offices based across the following campuses - Mt Helen, SMB, Wimmera, Berwick and Gippsland and is the central location for all Aboriginal and Torres Strait Islander matters at Federation University.
We assist Aboriginal and Torres Strait Islander students and can also refer students to services and support at Federation University and other community organisations.
Our computer labs are open to all Aboriginal and Torres Strait Islander students and community members.
We welcome all students, staff and community members to contact us and contribute to life of the Centre.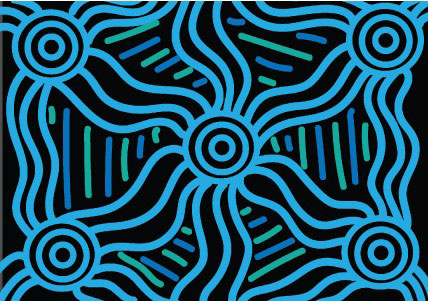 * Applicants must apply via VTAC and remain bound by the preference system. Please be aware that a number of courses at different institutions may make you an offer, but the offer received will be for your highest preference where you have met all selection criteria. If you decide to change your preferences, all applicants are given this opportunity at various dates. For information on these dates, please refer to www.vtac.edu.au.
COVID-19 update: Current restrictions may impact your studies - please visit our Coronavirus advice webpage for further information.
*Good Universities Guide 2021