Alumni giving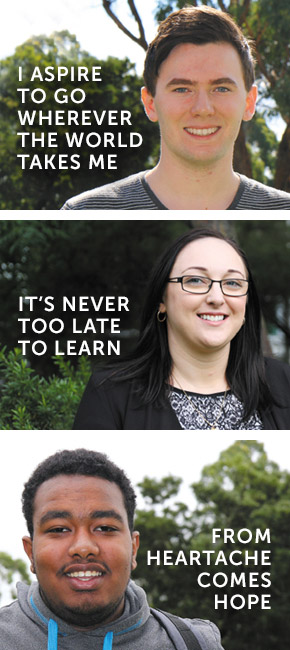 Federation University's vision is to create a new world of opportunities for all students, particularly those in regional areas.
Access to financial support can dramatically alter a student's chance of succeeding at university.
Federation University Australia Foundation Scholarships ease the financial burden experienced by students who are deemed most in need of assistance.
Each June we run an appeal for Foundation Scholarships. With the generous support of alumni, staff and donors we are able to increase the number of scholarships we offer year on year. We also accept donations throughout the year. Select 'Give online' to donate today.
Will you help us change lives?
Every donation above $2 is tax deductible. Federation University staff can contribute via the staff giving program.