Media releases
Many pathways to university in wake of global pandemic
Posted: Tuesday 16 November 2021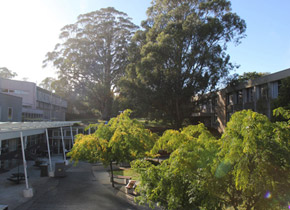 VCE students and their parents are being reassured that there are many pathways into university, other than having a good Australian Tertiary Admission Rank (ATAR) score.
Federation University Australia education expert Associate Professor Kurt Seemann said the challenges of remote learning during the global pandemic had impacted some students and subject areas, more than others.
While many students thrived in a wholly online environment, others found it difficult, and for them this could mean a lower ATAR than they were hoping for.
Research shows that learning at school or in a lab environment with peers can offer many more memory cues than online learning alone.
Non-verbal communication dominates up to 85 per cent of all the learning messages received by a student, and shared emotions experienced in a classroom setting can embed strong memories around particular topics.
As a result, Dr Seemann predicted this year would see a broader range of ATAR results, but students who did not get the ATAR they wanted would still be able to find a pathway to university.
These pathways include Federation's six-month Foundation Access Studies (FAST) program, which guarantees students an offer of a place in a Federation degree.
Students can also do a Certificate III or higher in a relevant study area from Federation TAFE or another Victorian TAFE, which will give them the entry requirements (and credit) into a degree.
As the number one university in Victoria for undergraduate student support and number one university in Australia for students who are the first in their family to study at university, according to Good Universities Guide 2022 results, Federation has a range of support measures to encourage both Year 12 and mature age students to study next year.
This includes more than $5 million in scholarships to help prospective students realise their dreams.
The range of scholarships include support for high performing students and those relocating to regional Victoria, as well as women in science, technology, engineering and maths (STEM) and students studying in growth industries. Those doing it tough will also be supported to continue their studies through the university's FedSuccess grant.
Quotes attributable to Federation University Australia Associate Professor Kurt Seemann
"Year 12 students have had a tough couple of years and it's really important that they know it's not the end of the world if they don't get the ATAR result they were hoping for."
"At Federation University, we understand how difficult it has been - we've experienced similar challenges ourselves - and we are here to support them to achieve their dreams."
"As the number one university for undergraduate student support, we will work with prospective students to find a pathway into university that works for them."