Media releases
Helping locals solve local problems in the Wimmera
Posted: Wednesday 23 October 2019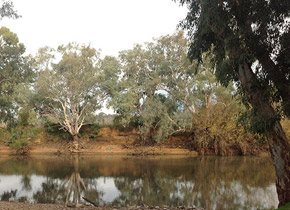 Wimmera students will be able to study a university degree close to home and work locally as part of the program, with Federation University Australia announcing it will continue the popular Bachelor of Social Science program at its Wimmera campus in Horsham.
Seventeen students are currently studying the undergraduate degree, with the first class set to graduate at the end of this year.
The program encourages and assists students to build the skills they need to pursue employment in professional services. It also delivers pathways to further study in Honours, a Masters degree in teaching, and other locally delivered higher degree by research options.
Delivered one day a week with face-to-face teaching, the program offers students the chance to study in the region. Even better, the program encourages students to work locally whilst studying, developing connections with local employers and professions.
For some people online study is simply not an option, and this program encourages people to engage with a strong local support team who will help students achieve their goals.
The program supports students of all ages and assists them to develop the skills and experience they need to achieve rewarding careers. Students are exposed to a wide range of social issues that matter broadly to Australians and locally to the Wimmera community.
Students also learn how to design community projects, enabling them to pursue employment in tourism, community and human services, social enterprise and project management.
Quotes attributable to Dean of School of Arts, Professor Andrew Hope
"With our first class set to graduate at the end of this year, this program offers something special to our region, in terms of challenging what is possible to deliver locally, in the higher education sector, whilst working directly to address some of the skill gaps that exist in our region by training local people to fill local positions."
"I believe with the right opportunities it is possible for local people to provide the best solutions to local problems – and this of course helps build the skills and experience people need to achieve that."
Quotes attributable to Doctoral Researcher, Regional Incubator for Social and Economic Research, Cathy Tischler
"What's exciting about the course is that it develops a professional skill set that is transferrable across a range of sectors including local government, community services, business and tourism in a practical way."
"Making connections between employers and enthusiastic and skilled people with the right qualifications is an important part of our program."