Media releases
University welcomes new Dean of Nursing and Healthcare Professions
Posted: Tuesday 28 August 2018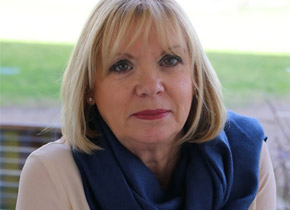 Federation University Australia is delighted to welcome Professor Wendy Cross as the new Dean of the School of Nursing and Healthcare Professions.
Based at the Berwick Campus, Professor Cross will lead the University's very successful and popular Nursing programs across all campuses and grow programs for other healthcare professions.
"Professor Cross is an outstanding addition to the team of new senior leaders recently recruited by the university," Professor Helen Bartlett, Vice-Chancellor and President, said.
"She has a strong research record and extensive management experience in the university and health sectors."
Professor Cross was previously Associate Dean, Research and Head of Nursing at Torrens University Australia. She also has been Associate Dean, Nursing and Allied Health, at Monash University.
"I am delighted to join FedUni and be part of such a vibrant and innovative University," Professor Cross said.
"I look forward to working with students and colleagues from all campuses at an exciting time for nursing and healthcare."
Professor Cross commenced her nursing career at Ballarat Base Hospital. She holds a PhD in transcultural psychiatry from the University of NSW and has completed the Harvard Authentic Leadership Program.
In 2017 the Prime Minister and Cabinet appointed Professor Cross to the National Mental Health Commission.