Media releases
Research on Children and Young People Showcased at Gippsland Forum
Posted: Tuesday 6 February 2018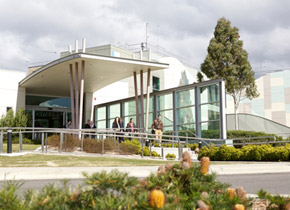 Four postgraduate students from Federation University Australia will present their research at the Gippsland Campus as part of the Inner Gippsland Children and Youth Area Partnership.
To be held on Friday, 9 February, from 10.00 am to 12.30 pm, the forum will bring together more than 100 guests.
Attendees will include state and local government representatives, as well as delegates from the Inner Gippsland Children and Youth Area Partnership (IGCYAP).
"The (IGCYAP) partnership has already resulted in considerable support for research and associated initiatives addressing critical issues experienced by children and youth across our region," Professor Leigh Sullivan, Deputy Vice-Chancellor (Research and Innovation), said.
"This event will provide an excellent opportunity to show the collaboration and progress made in improving the outcomes for children and young people across the region.
The research presentations by the PhD students and their industry and academic supervisors will work to build capacity and provide outcomes and evidence that will contribute to an application to establish a Children and Youth Centre for Innovation and Research.
The four research presentations will examine:
* Engaging Young People living in out-of-home care as decision-makers and leaders to bring about attitudinal, organisational and systemic change in out-of-home care
* Improving, embedding and sustaining the trauma-informed practice of practitioners
* Exploring if identifying, engaging and supporting young people early reduces offending
* Exploring why vulnerable families fall out of the system and/or disengage from family services
Acting Area Director, DHHS and Co-Chair Area Partnerships Rebecca Holmes, said "the presentations will showcase the research learnings to date of the four industry supported PhD students".
Ms Harriet Shing, Member for Eastern Victoria, will officially launch the Learning and Knowledge Exchange Dialogues, which will form the second component of the program.
"The Learning and Knowledge Exchange Dialogues 2018 are a program of interactive sessions," Professor Sullivan said.
"They include a series of facilitated dialogues and webinars, supported by each of the Inner Gippsland Children and Youth Area Partnership partners."
Media interviews with presenters can be arranged beforehand.