Media releases
Open thank you letter to health and education providers and local communities
Posted: Wednesday 16 September 2020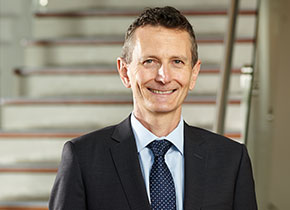 Federation University Vice-Chancellor and President Duncan Bentley has written an open letter of gratitude to those who have welcomed healthcare and education students for placements in 2020.
During the COVID-19 pandemic, staff at hospitals, medical centres, aged care facilities, kindergartens, schools and childcare providers across Victoria have gone to significant lengths to ensure Federation University students could complete their placements.
Alongside the high-quality teaching experiences they have offered students, providers went out of their way to adapt to new restrictions and introduced additional hygiene processes and screening measures to ensure the safety of students, staff, and the community.
In Professor Bentley's letter he wanted all respective regional communities to know that they have played a crucial role in providing future health care workers and educators with vital skills that they will carry throughout their careers.
Most students across Berwick, Gippsland, Horsham and Ballarat campuses were fortunate to have been able to complete their placements, while other health services and education providers are working to accommodate any outstanding placements.
The success of Federation University's placement program is another example of regional communities coming together to support Federation students, who will in turn repay the privilege and support to these same communities when they join the workforce of the future.
Quotes attributable to Federation University Vice-Chancellor and President Professor Duncan Bentley
"In recent months, we have been left in no doubt of the crucial part educators and healthcare staff – our essential workers – play in the community.
"While many of us were confined to our homes, these individuals continued to care for and educate the most vulnerable members of our community. Not only have they done that with grace and determination, but they have also helped to support our health and education students.
"At Federation, we are incredibly grateful that tomorrow's essential workers have been able to complete the placements that will ensure they can confidently and effectively take their places in the workforce of the future."
Quotes attributable to Federation University Bachelor of Education student Stephanie Beekhuyzen
"My placement experience was nothing but positive. The teachers who I was placed with were amazing and supported me the whole way through. I took a live mathematics and literacy session every day, planned units and used multiple online platforms."