Media releases
Success for Digital Health Cooperative Research Centre Program
Posted: Monday 30 April 2018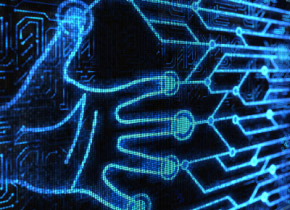 Federation University Australia has joined 15 other universities in being awarded funding for the Digital Health Cooperative Research Centre (CRC) Program.
Industry and other stakeholders in public health will join the universities in undertaking the challenge of galvanising the digital health sector.
"The new CRC aims to improve the health and wellbeing of Australians and advance the national economy through digital health research and development," Professor Fergal Grace from the University's Faculty of Health said.
"To achieve these goals, the Federal Government recently awarded $55 million to match the cash contribution from industry and academic partners.
"When combined with in-kind funding from government and industry partners, the Digital Health CRC is well-placed to meet its objectives over the the next seven years."
Professor Leigh Sullivan, Deputy Vice-Chancellor (Innovation and Research), said: "FedUni's involvement in this project aligns with its long-term commitment to innovative research to meet the needs of individuals and communities, whilst being strategic in fostering world class research".
The University's participation will be directed by Professor Sullivan and led by Professor Grace.